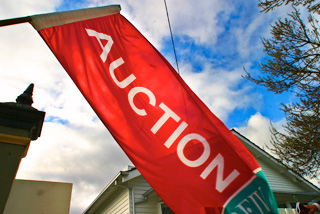 19 Aug

Sydney Real Estate Auction Results August 12th, 2017
Sydney property marketSydney Real Estate Auction Results – August 12th, 2017
Property snapshot
Listed auctions:
631
Reported auctions:
403
Sold:
337
Withdrawn:
54
Cleared:
74%
Total sales:
$362,047,000
Median:
$1,330,000
Source:
Australian Property Monitors
Sydney had more properties listed for auction this week with 631 properties versus 503 last week and the auction clearance rate increased to 74% compared to the 70% clearance rate of the last two weeks. More properties are now being listed on the major real estate portals, Domain and realestate.com.au, so I would expect to see a higher number of listed auctions at the August 19th auctions. It will be interesting to see if the clearance rates stay above 70%. As local Mosman real estate agent David Murphy recently wrote, the auction clearance rates are fairly misleading as if a property doesn't have any potential buyers the agent withdraws it from auction and this isn't always reported so these clearance numbers are very ambiguous. In addition, properties that have sold weeks prior to auction are also included in these numbers, not giving a truly accurate reflection. The best way to get a sense of what is happening in your local area is to speak to local real estate agents you trust or a buyers agent and find out for yourself.
I am seeing a huge amount of people attending open houses but this isn't reflected in the amount of contracts that are being issued on a property. So, there may be a lot of people looking but at the moment it seems there are also a lot of people just starting their search and arming themselves with information. Don't be put off if the open house is heaving with people – it doesn't necessarily mean the price will run away from you.
As always, feel free to get in touch if you need any property assistance.
Bernadette