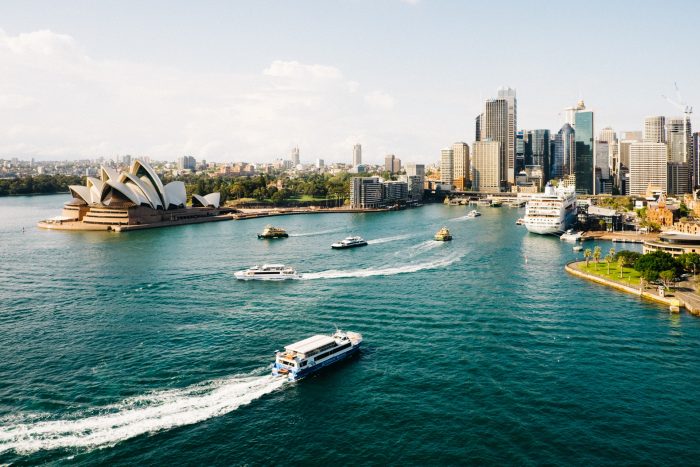 08 Jun

Top 5 Sydney Property Tips For Expats

You've made the exciting decision that you are going to move back to Australia but after the euphoria wears off, the reality of your move hits you and you wonder where to start.

As a real estate buyer's agent, my tips are property related. However, there are many helpful Aussie expat websites and Facebook groups to help with other issues, such as: A Beginners Guide To Moving To Sydney Australia; Expat-Resources Australia; and FB Aussie Expats Coming Home (closed group).

Now that you're ready to purchase your Sydney home, here are the five key things you need to know about buying Sydney property:
SYDNEY REAL ESTATE IS FAST MOVING: Sydney has a dynamic real estate market with more property buyers than there are properties. It is competitive and you need to move quickly, once you've done your due diligence. A lot of properties are listed for auction but they sell prior to auction. So be proactive and don't wait until the auction date or you may miss out. Timing is everything, so it's helpful to have someone on your side who understands the nuances of the selling process.
YOU NEED A GREAT PROPERTY TEAM: Give yourself the best chance of securing your dream home. You're prepared in other aspects of your life, so arm yourself with experts to help with your property search and purchase. Even if you have family in Sydney who are helping you with your home search, you still need: a great lawyer / conveyancer who can review the contract for you in a timely manner; an independent building and pest inspector to inspect the house; and an expert mortgage broker / finance practitioner to ensure you have pre-approved finance. Ideally your family member is an experienced property purchaser and understands the process, the area and also has access to off-market properties, otherwise you need to retain a buyer's agent.
OFF-MARKET PROPERTIES EXIST: …and there are plenty of them. If you're only looking at listings on the real estate web portals such as Domain.com.au and RealEstate.com.au, then you're missing out on opportunities. There are a lot of Sydney properties quietly for sale off-market all across Sydney. But it's very hard for you to know this if you're not on the ground in Sydney or connected to the right agents. Even if the off-market properties aren't right for you, you still want to see everything on the market and make your own decision. Currently in Mosman, there are some terrific off-market family homes ranging from a ~$5m Balmoral Beach fixer-upper to a $~22m Mosman waterfront mansion.
ADDITIONAL BUYING COSTS: Stamp duty is significant in NSW and is almost 5% of the purchase price. You need to factor this expense in when purchasing and it is most commonly paid upon settlement. However, it must be paid three months from settlement. If you're still living overseas and rent out your property you also need to factor in land tax which is payable on non-primary residences. Land tax is payable on the value of the land not the building, so houses incur greater tax than units. Calculate your land tax here: NSW Revenue_Land Tax. Using a buyer's agent is a great asset as you'll see more properties and they will negotiate the best price for you. As a rule, buyers' agents fees range from 1.65% (GST incl) to 2.2% (GST incl). Here are expert buyer's agents across Australia:
BE GEOGRAPHICALLY FOCUSSED – Even though Sydney is small, each suburb is quite unique with real estate agents who specialise in each of these suburbs. For example, Paddington and Vaucluse are both great eastern suburbs but they appeal to different buyer groups. Paddington offers an inner city vibe on a smaller block size close to the Sydney CBD and Vaucluse offers the larger family home and land but a further commute to the CBD. Hot tip, local agents are much more likely to have off-market listings in their area of expertise. If you have kids, you'll also want to think about where you buy your home in relation to schools. Is there a good local primary school in your neighbourhood? Will you send your child to private school and is there a school bus that runs through the suburb? Are you on a train line? If you don't have kids yet but think you will in the future, then it's wise to think about this now as the cost of buying / selling property in Sydney is high and ideally you get it right the first time.
Please reach out if I can assist you in your property journey. As a Sydney buyers agent and a Kiwi who lived in the US for 14 years before moving to Sydney, I personally know the challenges of moving countries and re-establishing yourself.
Bernadette