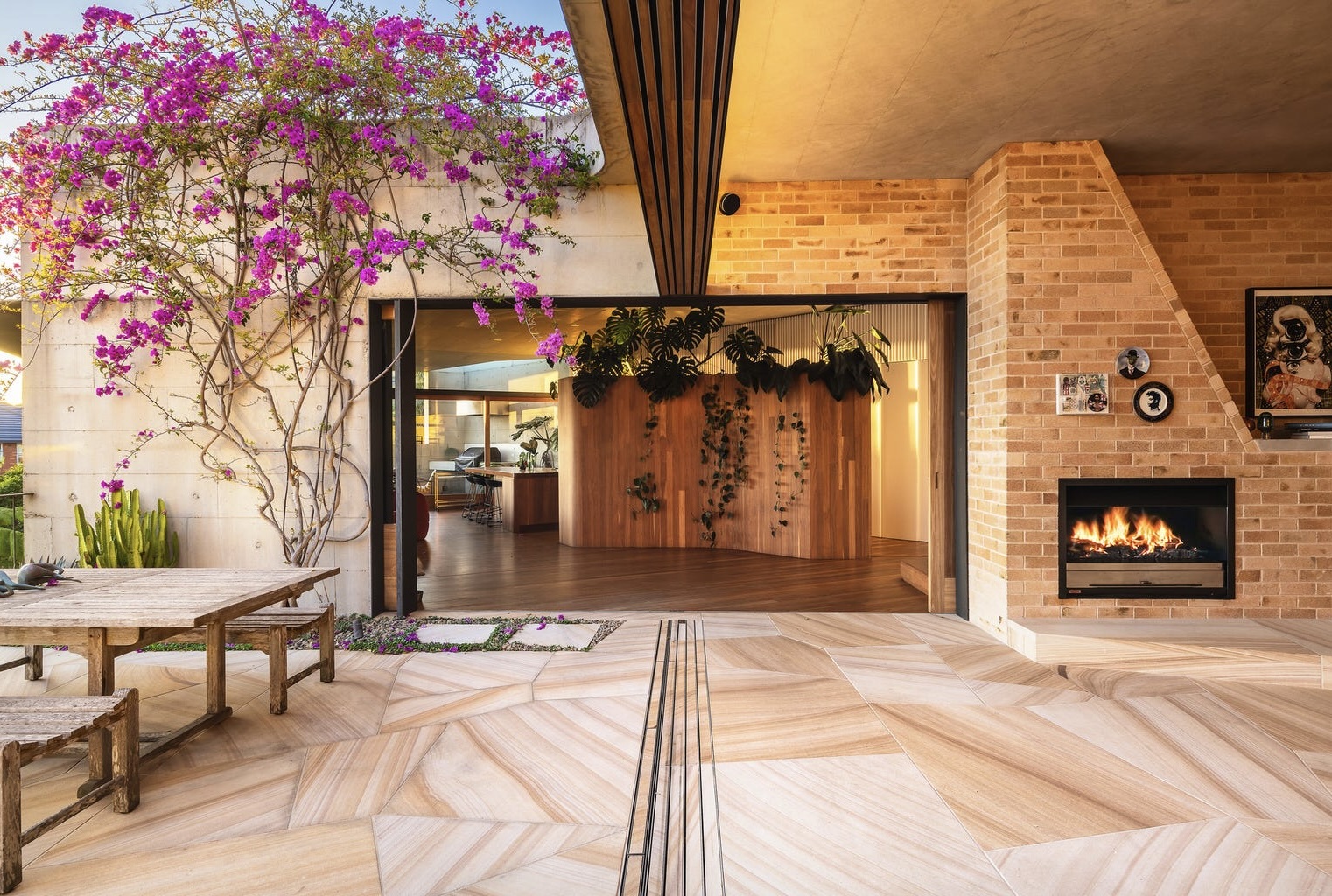 08 Nov

Crows Nest & Bronte Property Reports

In this edition, we shine a spotlight on Bronte and Crows Nest, two distinctly different yet appealing suburbs in Sydney. Bronte, nestled in the Eastern Suburbs, is renowned for its breathtaking coastal beauty. Comparatively, Crows Nest, located on Sydney's Lower North Shore, boasts a more urban lifestyle with a vibrant village atmosphere. Both suburbs offer their own unique charm and cater to different lifestyles, making them desirable places to live.
Crows Nest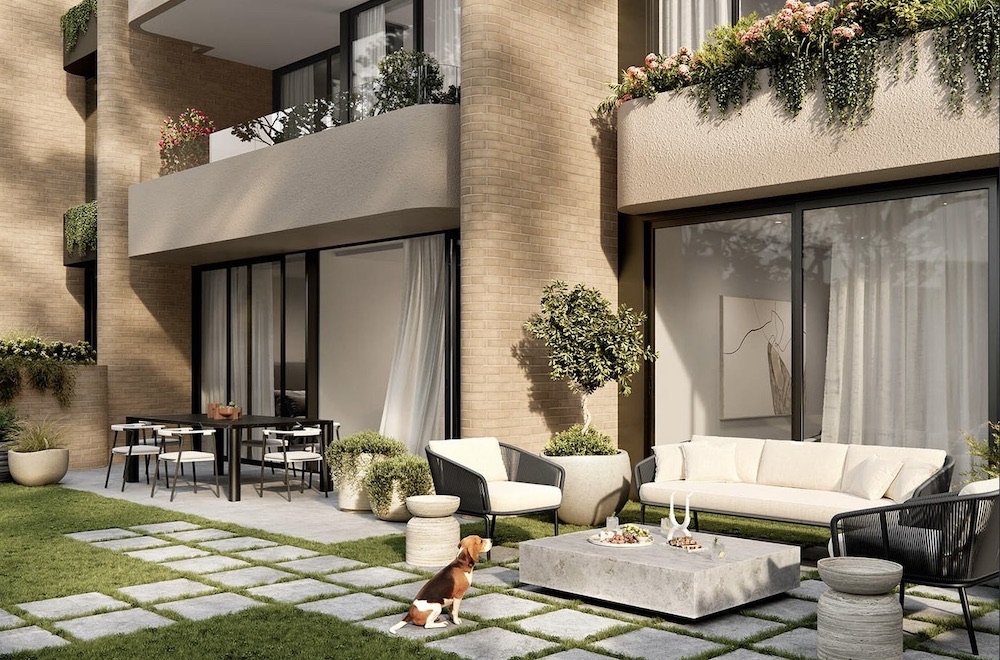 Crows Nest is a vibrant and sought-after suburb located on the Lower North Shore of Sydney, Australia. Known for its unique blend of residential and commercial areas, this suburb offers a diverse and lively atmosphere.
Crows Nest boasts a mix of housing options, including apartments, townhouses, and charming period homes. It attracts both families and young professionals looking for a convenient urban lifestyle.
The suburb is renowned for its culinary scene, with an array of restaurants, cafes, and bars. It's a popular destination for food enthusiasts and those seeking a lively nightlife. The main street, Willoughby Road, is lined with shops, supermarkets, and a variety of services, making it a convenient hub for everyday needs.
Crows Nest's location, just a few kilometers from Sydney's central business district, makes it an ideal choice for commuters. The suburb offers excellent public transportation options, with multiple bus routes and easy access to the nearby train station at St Leonards. In addition, there is a new underground Metro station currently under construction and due to open in 2024. This new underground Metro train station will be 25 meters below street level and will enhance accessibility to nearby schools, local businesses, and the Crows Nest village.
Indicative travel times on the new Metro:
4 minutes to Chatswood Station
5 minutes to Barangaroo Station
7 minutes to Martin Place Station
Crows Nest Property Buyers:
If you're looking to purchase a property in Crows Nest, it is important to be aware that there are significant state government changes pending to the housing building code in this suburb. The impact of this will be more high and mid-rise development in the suburb. The NSW Government has identified Crows Nest as one of seven suburbs earmarked for higher density housing targets. Specifically, the area surrounding the Metro station will be labelled a priority development zone, which means that developers will be granted rezoning and DA approval assessments to speed up the planning processes. In addition, developers can access the State Significant Development (SSD) planning approval pathway, which means that they can get a 30% floor space ratio boost, and a height bonus of 30% above local environment plans if they allocate a minimum 15% affordable housing. Check out the NSW Government website for more detailed information.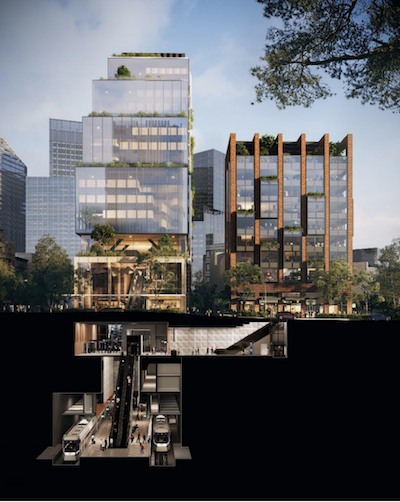 Crows Nest maintains a strong sense of community, with various local events and activities throughout the year including the annual Crows Nest Festival which attracts a large crowd of 60,000 on the day and has been running for over 30 years. The Crows Nest markets are run by Rotary North Sydney and this market is held on the third Saturday of each month from 9am to 4pm. Crows Nest is a suburb that seamlessly combines the energy of city living with the charm of a close-knit community, making it a highly desirable place to live in Sydney.
Crows Nest Developments: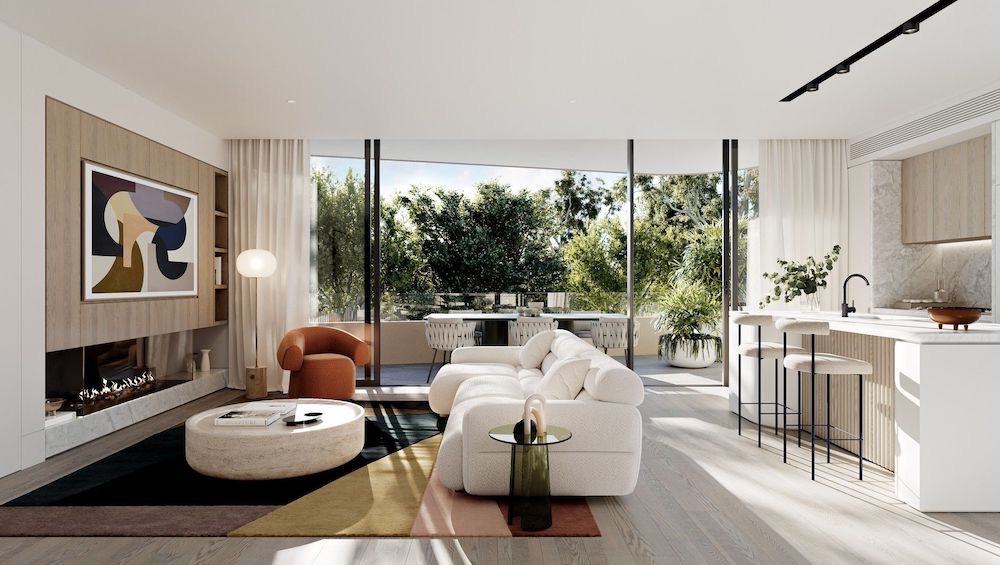 Introducing the brand new Residences at KOYO designed by architect Koichi Takada. These generously designed residences are on Rodborough Ave, Crows Nest. Offering generous living and open plan layouts with indoor-outdoor flow, designed for everyday life and entertaining many with courtyards and additional study nooks. Now being sold off the plan.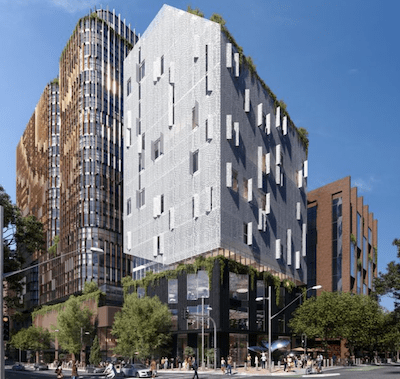 Hume Place, is the development site above the new Crows Nest metro featuring three towers. Conceived by Thirdi and Phoenix Property Investors, the Woods Bagot-designed proposal has recently put in a submission for building (A) to increase the number of floors from 21 to 27 by offering 15% of affordable housing for front line workers. This building will feature a mix of residential and commercial spaces and is set to further transform Crows Nest into a connected and progressive suburb.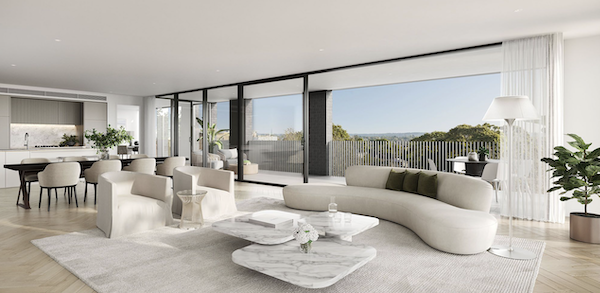 Construction has commenced on the new development, Delano by Lindsay Bennelong Developments and is now selling off the plan. This development on Falcon Street will feature two and three-bedroom apartments, some with studies, along with seven townhomes fronting Hayberry Lane.
Crows Nest continues to transform into a progressive and vibrant suburb. Below, we share how the Crows Nest property market has performed over the last 12 months and the top unit sales in October 2023.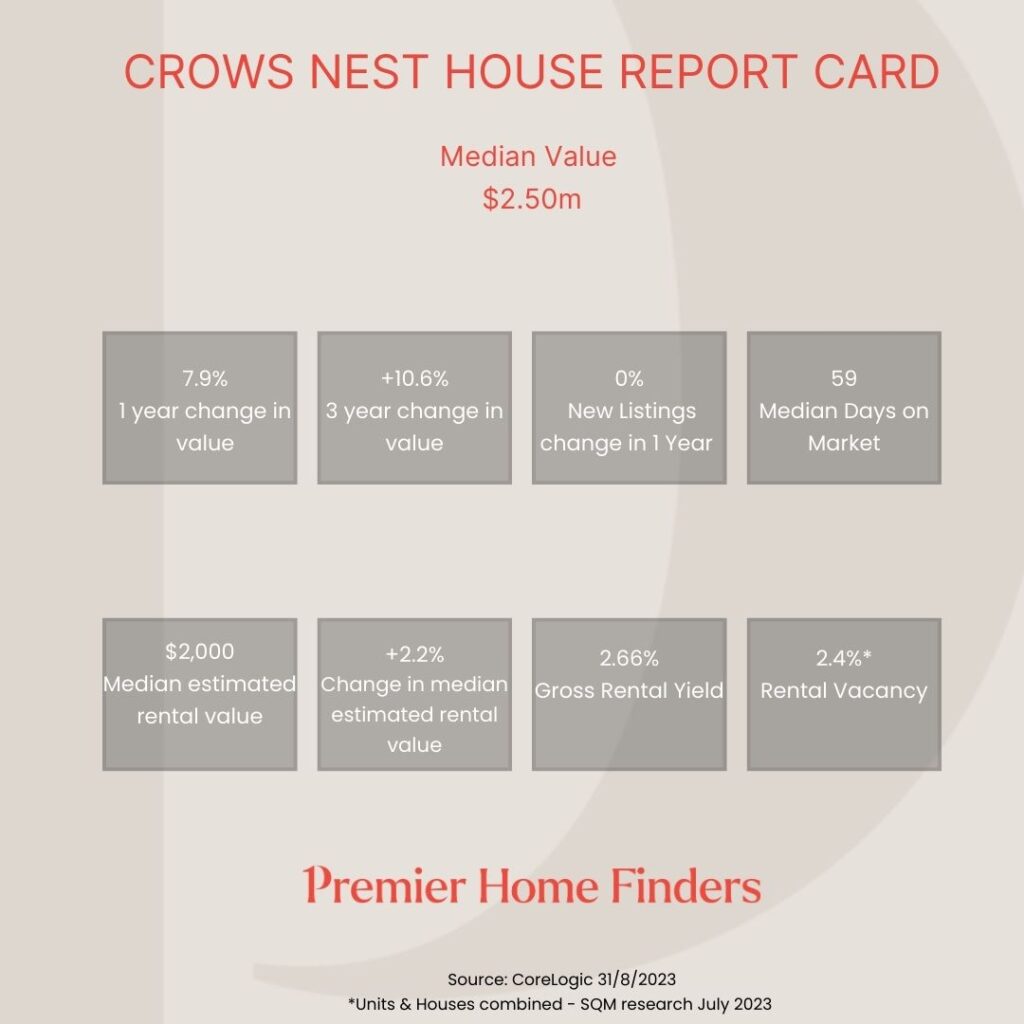 Top House Sale October 2023
Top Unit Sale October 2023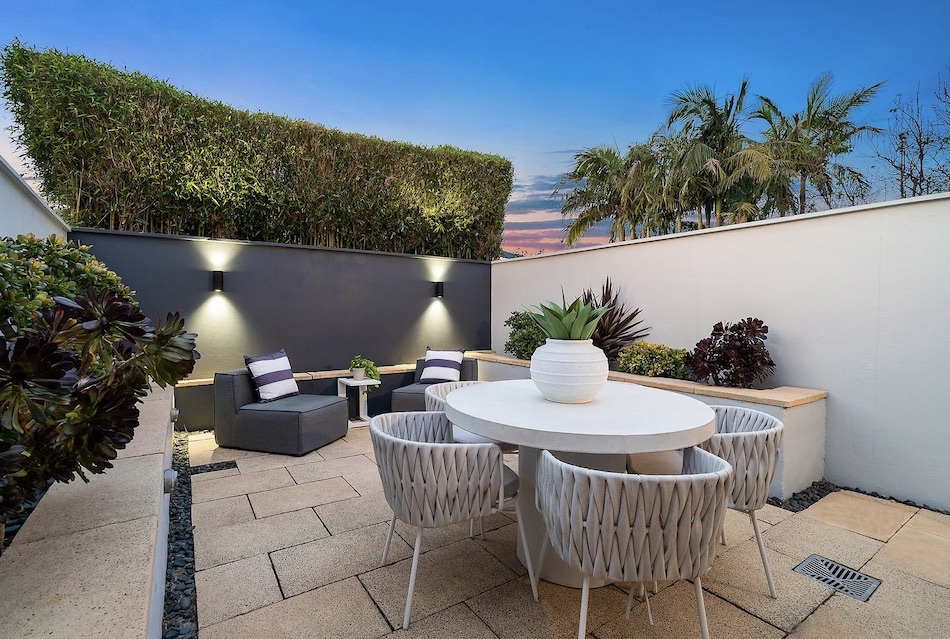 92 Holtermann Street Crows Nest NSW 2065
Sale Price: $2.15m
Sold By: Peter Chauncy – McGrath
1/85-87 Burlington Street Crows Nest NSW 2065
Sale Price: Undisclosed
Sold By: Chris Davies – Belle Property
If you are looking to buy in Crows Nest or on the North Shore contact Bernadette Brennan, Principal and Senior Buyers' Agent at Premier Home Finders.
Bronte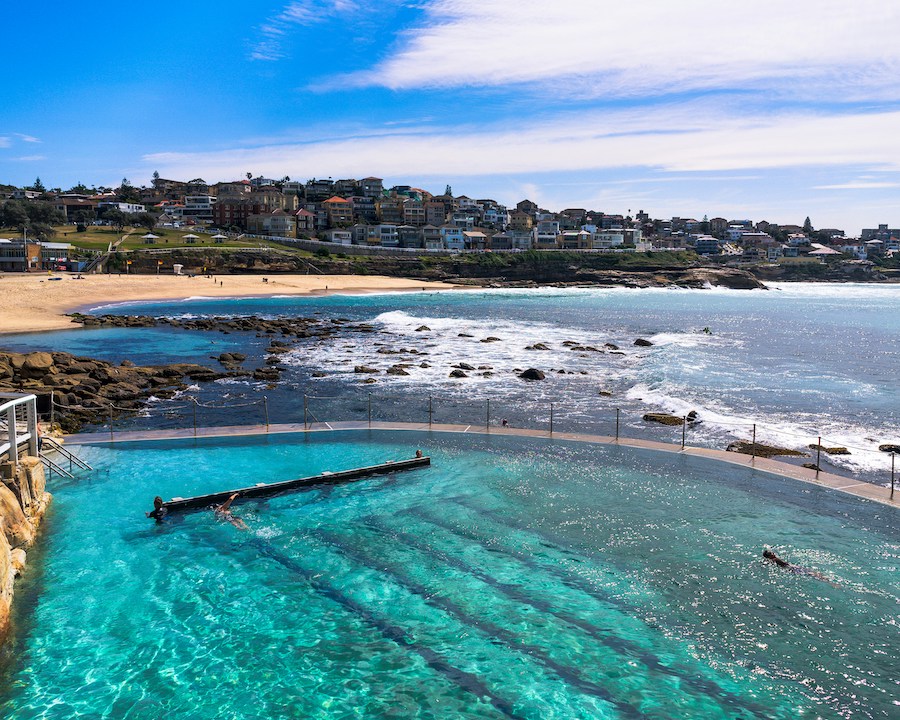 Bronte is a picturesque coastal suburb located in Sydney's Eastern Suburbs. It is known for its stunning beach, Bronte Beach, which is a popular spot for swimming, surfing, and sunbathing. The coastal walk that connects Bronte to other beautiful beaches, such as Bondi and Coogee, is a highlight, offering breathtaking ocean views. Bronte has a relaxed, beachside vibe and is a favorite among families and outdoor enthusiasts. It features a mix of housing options, from apartments to charming, character-filled houses. The suburb also has a small shopping village with a few shops and cafes. It's a tranquil escape from the city, yet it's still conveniently located for easy access to Sydney's CBD only 7km away.
Bronte has a mix of properties with only 30.8% of dwellings being free-standing. It has a population of 7166. With an average tenure of 14 years, properties in this exclusive suburb are tightly held. Similar to numerous Sydney suburbs, developers are set to enhance the area further with new projects that cater to modern demands and requirements.
Bronte Developments: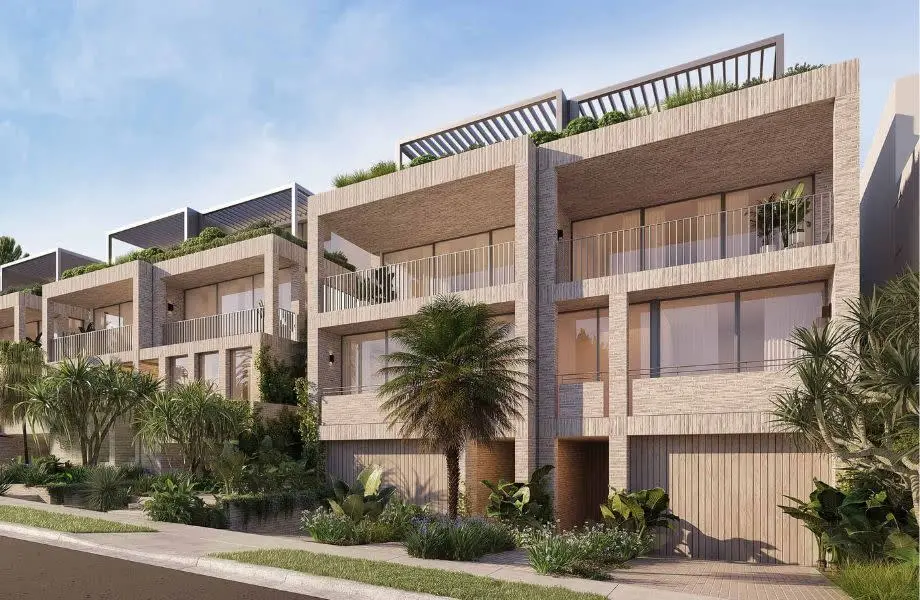 The green light was given to Fortis in September 2023 to build nine four-bedroom residences sharing a common basement. This project, named the Bronte Collection will offer vistas of Bronte Beach, spacious living areas and expansive outdoor entertainment spaces. Additionally, these residences will have garages equipped for electric vehicle charging, exclusive swimming pools, al fresco shower areas, and individual elevators, while select residences will boast private fitness facilities and saunas.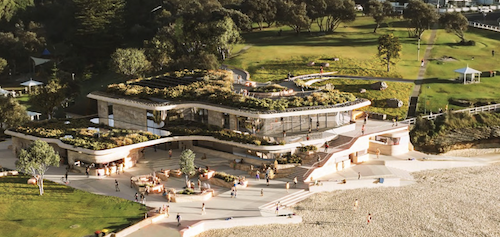 The Development Application for the Bronte Surf Club and Community Facilities Upgrade is still being assessed, final development submissions were closed on the 4th of September. This will further support the needs of the community. With purpose-built rooms for lifeguards and nippers, gymnasiums, function rooms, and other family facilities and integration from the promenade, sandstone and beach as a feature in its design.
Below our property report card shows how Bronte property has performed including the top sales for October 2023.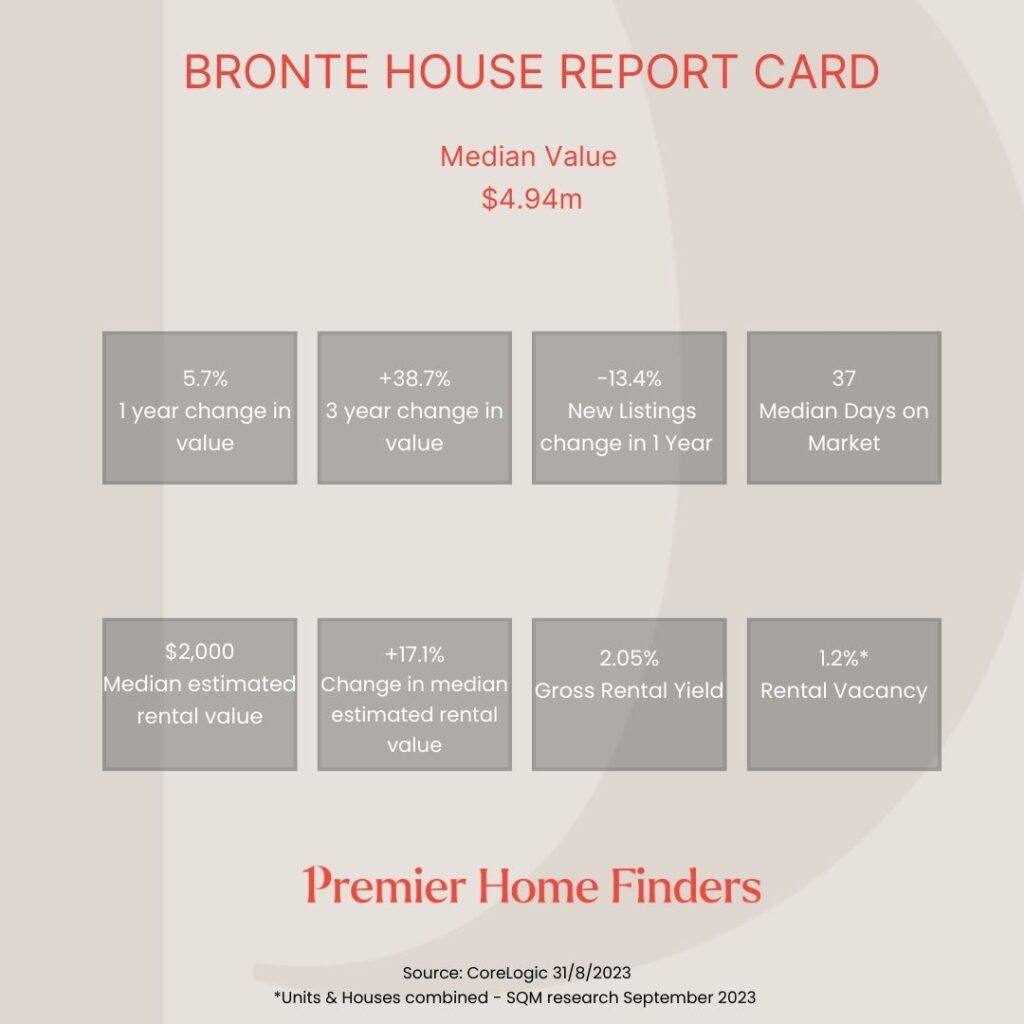 Top Home Sales October 2023
Top Unit Sales October 2023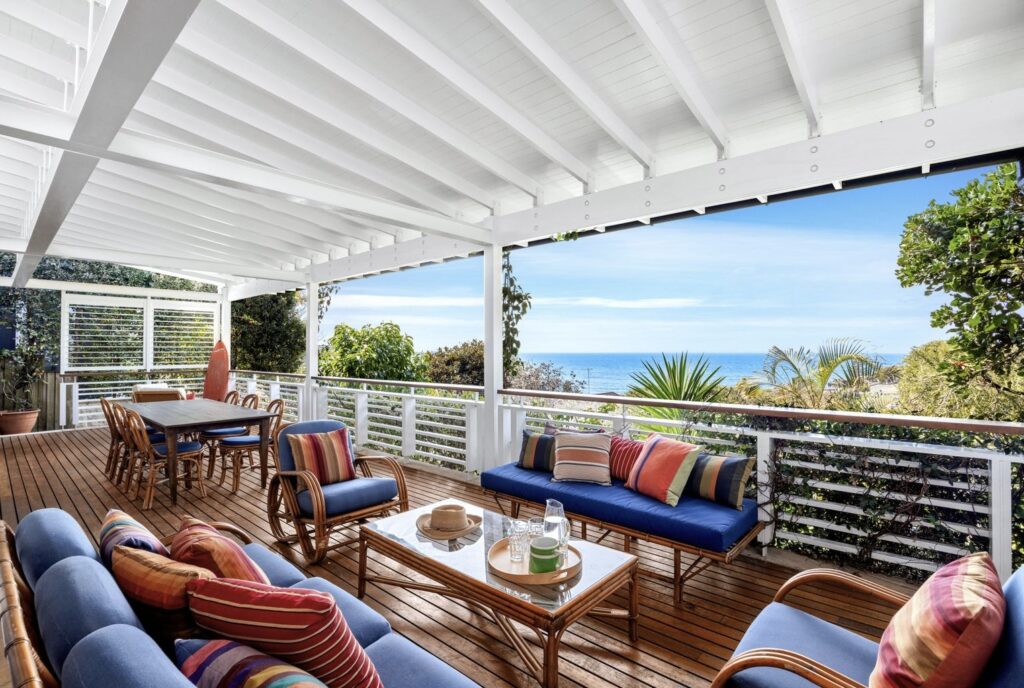 59 Gardyne Street, Bronte, NSW 2024
Sale Price: Undisclosed
Sold By: Alexander Phillips – PPD Real Estate
6/47 Murray Street Bronte NSW 2024
Sale Price: $2.1m
Sold By: Matt Douglas – Belle Property
Contact Jillian Cook who is our expert buyers' agent for more information about buying in Bronte and surrounding Eastern Suburbs.
Looking to buy a property? Make sure you read our helpful article on due diligence to assist you in the process.
Join our community and Subscribe to Between The Streets keeping you across all things Sydney property.
*Feature Image: 40 Gardyne Street, Bronte, NSW 2024 , designed by Neeson Murcutt Architects currently for sale with Simon Exleton @ Pillinger Double Bay, Source: Realestate.com.au