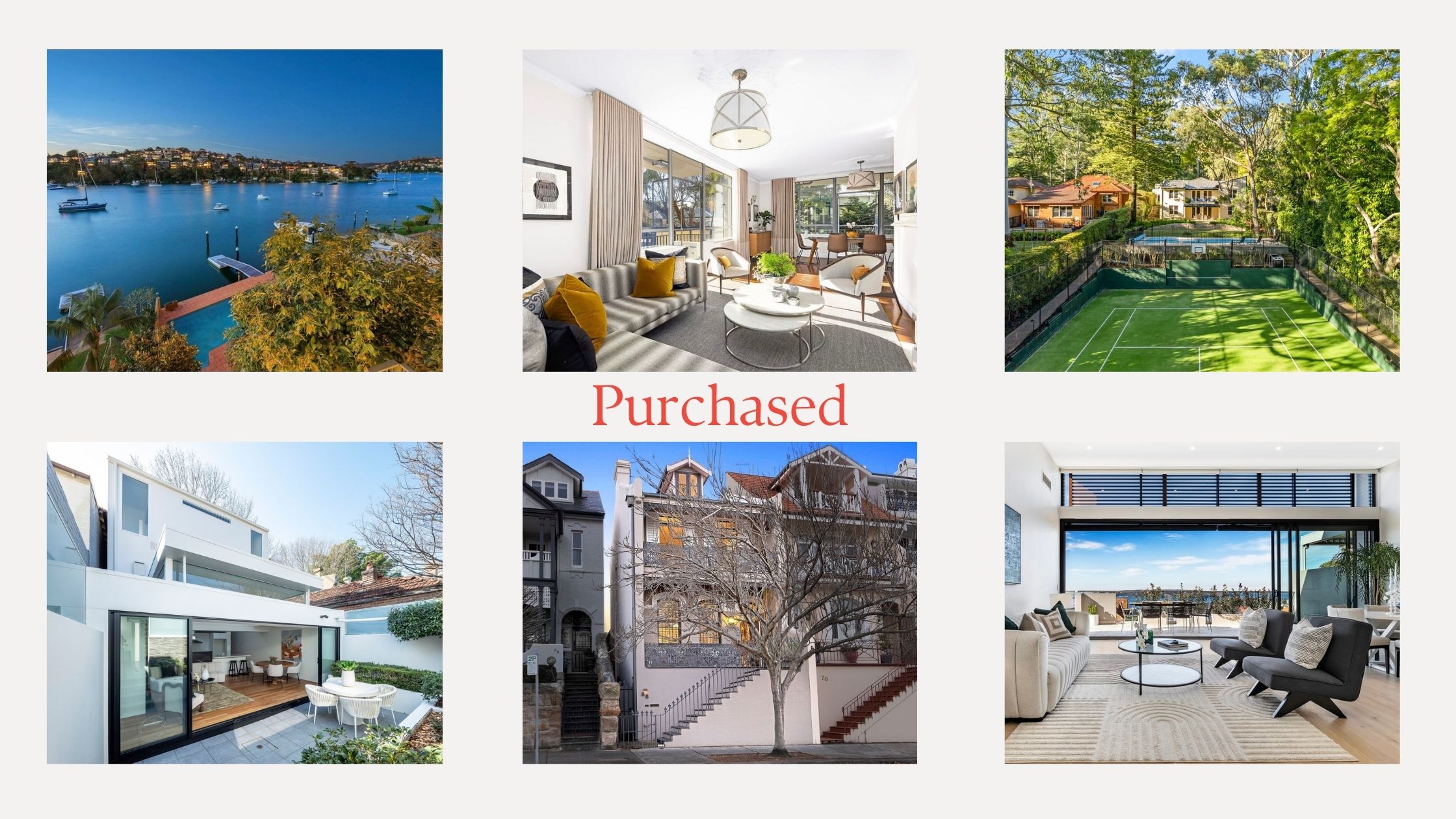 13 Sep

Our Recent Success & Sydney Property Briefs
Success
Success for us is fulfilling our clients' dreams and finding them the right property at the right price in the right location. We are delighted to share that we have helped six of our clients secure new homes within the last six weeks.
The journeys of our clients may vary in length, with some being brief and others more extended. However, our ultimate goal remains consistent – happy clients who are completely satisfied.
We are thrilled to share our most recent purchases for our wonderful clients.
Paddington Terrace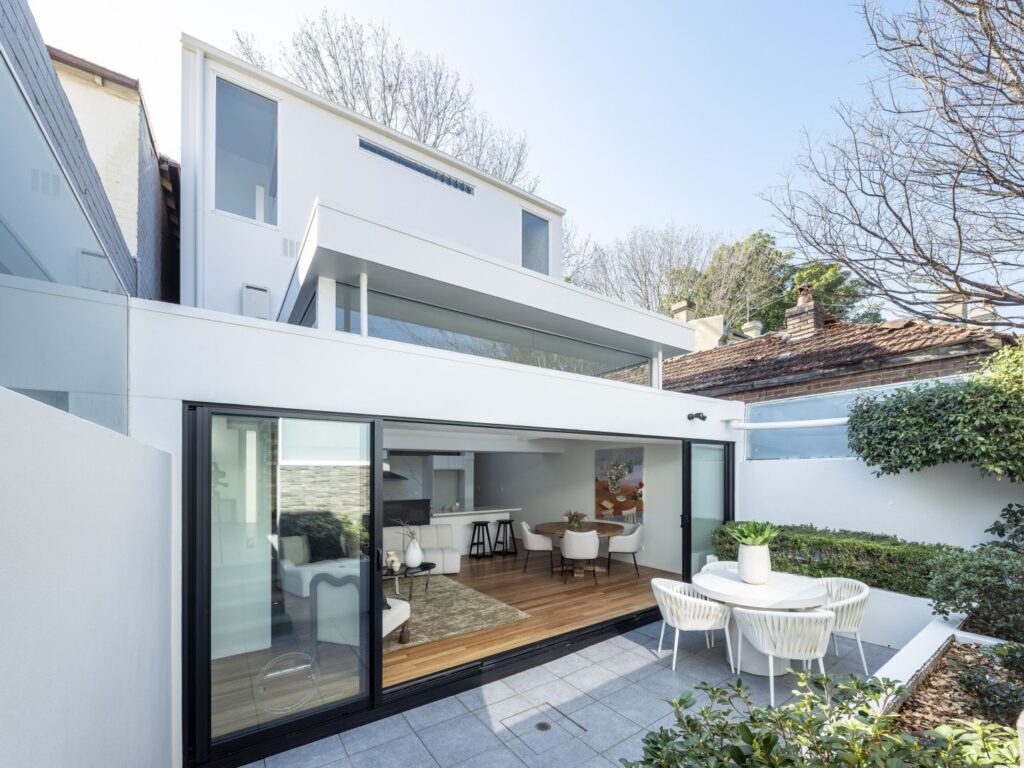 Congratulations to our wonderful client. We were so happy to secure this Paddington terrace on one of the best streets in Paddington. Our expert negotiation skills played a vital role in securing this beautiful light-filled terrace and we are delighted for our client.
Mosman Penthouse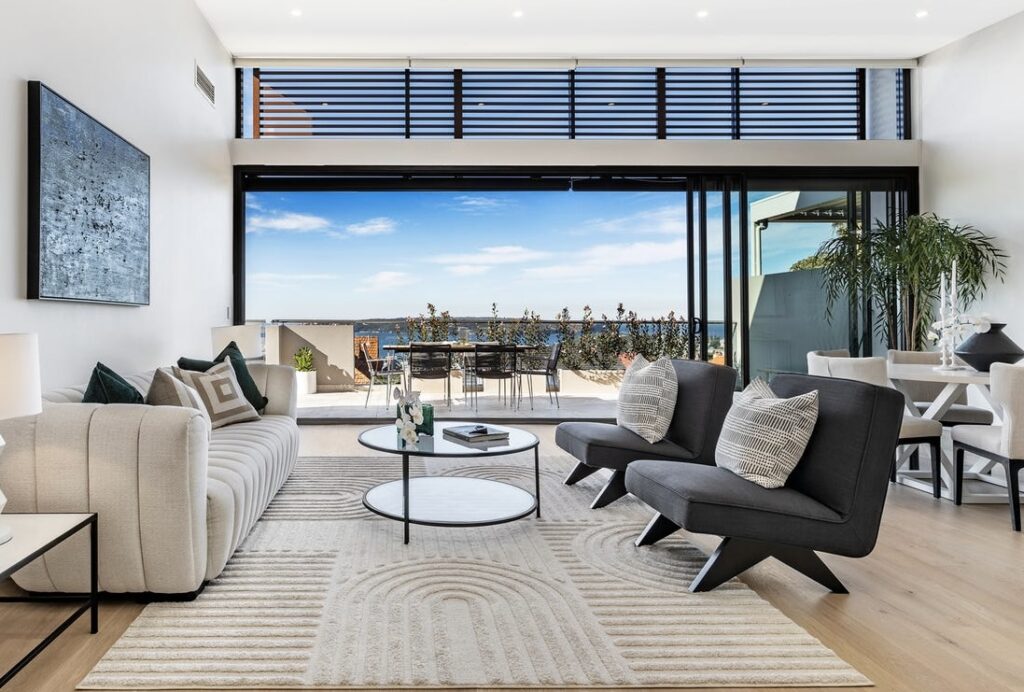 We were thrilled to secure this Mosman penthouse for our lovely clients. Quality Mosman apartments are highly sought-after so we moved quickly to secure this penthouse with amazing water views prior to auction.
Mosman Waterfront Home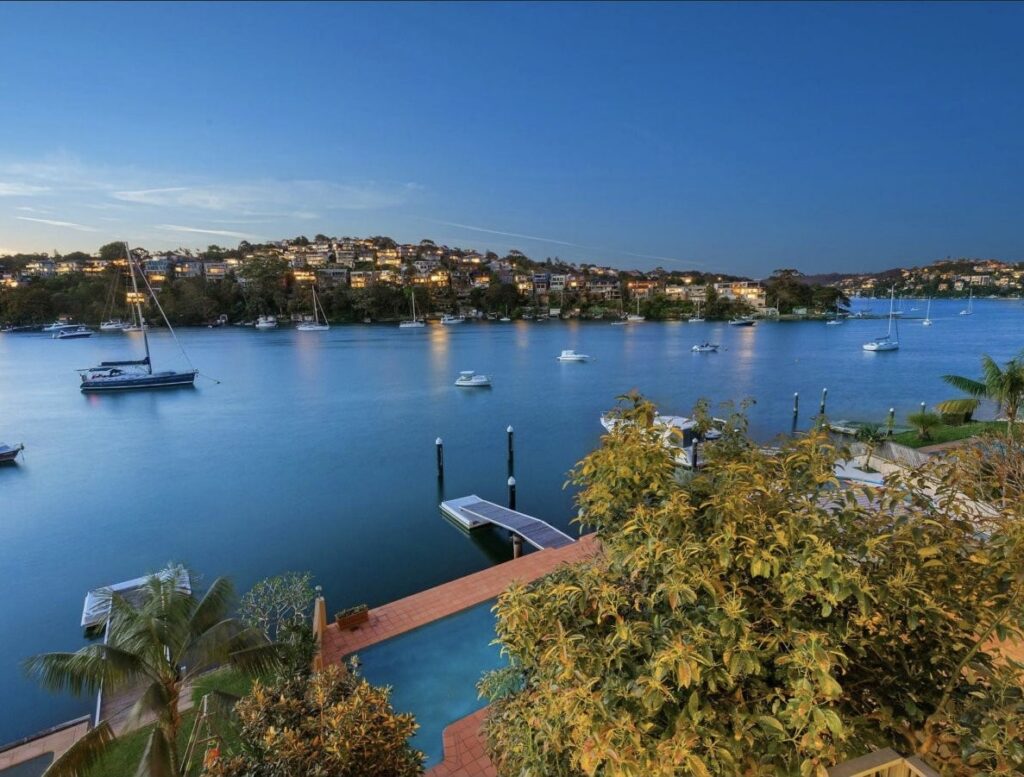 We were delighted to secure this beautiful north-facing waterfront home in Mosman for a lovely local family. The home is a tightly-held gem in a prime location with excellent boating facilities, a pool and spectacular water views.
Executive Sydney Bolt Hole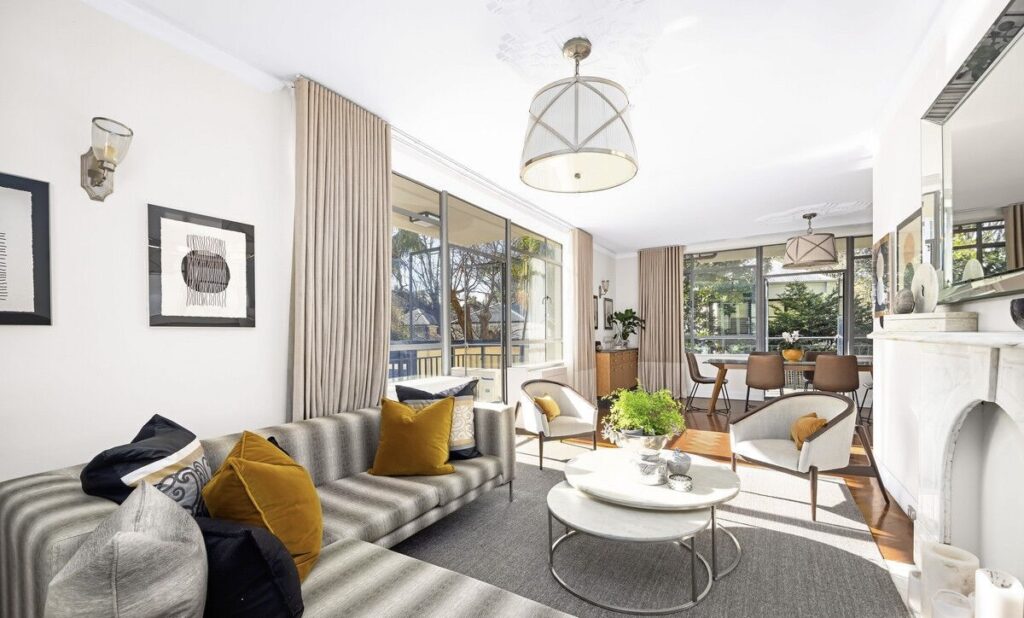 We were thrilled to secure this gorgeous Darling Point apartment prior to auction. Located in an immaculate building, this fully furnished unit was perfect for our clients. This apartment ticked all their boxes and allowed them to move straight in and enjoy.
Kirribilli Terrace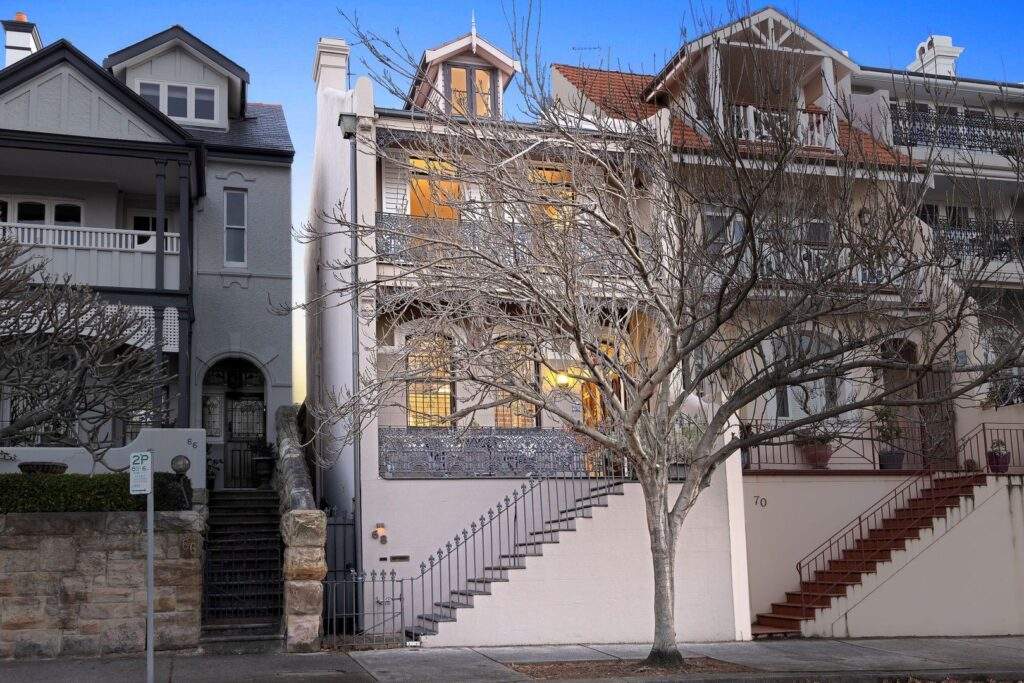 Central to amenities, central to transport, premium street and premium location, we are so excited to secure this amazing Kirribilli terrace for our lovely clients. Our strategic negotiation took this property off the market ahead of the auction, which was a win for our clients.
Family Home With Room To Grow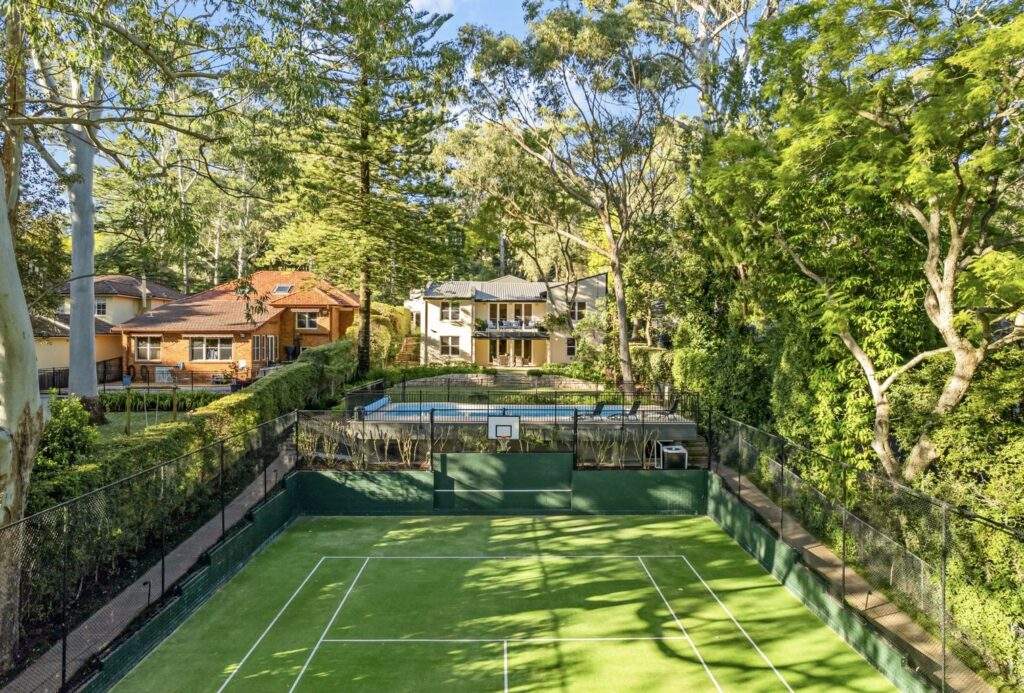 Congratulations to our lovely clients on their purchase of a beautiful family home complete with pool and tennis court, on the Upper North Shore. We are sure that many happy memories will be made in their wonderful new home.
Buyer Briefs
Here are our current clients' property buying requirements. Agents, we'd love to hear from you if you have a suitable property.
North Shore Apartments
Apartment Brief 1
Apartment located in Mosman, Cremorne Point
1-2 Bed / 1 Bath / Parking + Balcony
Budget: Up to $1.2m
North or North- East facing or Light Filled
Close to amenities
Large Internally (65m²+) with good storage
Recently renovated or in good condition
Apartment Brief 2
Apartment – owner occupier
Mosman – ideally close proximity to Mosman village
2-3 Bed, 1+ Bath, 1 Parking (if 2 beds require a study nook)
Budget: $2m – $2.5m
Older style apartment, requiring renovation preferred
Balcony
Light Filled – North/North East aspect
North Shore Houses
House Brief 1
Home located in: Naremburn, Willoughby, Neutral Bay, Artarmon
3 Bed / 1+Bath/ 1+Parking
North Facing or light filled
Budget: $2.6-$3.2m
Quiet Street
House Brief 2
Open plan entertainer home located in Cammeray, Mosman, Cremorne, Neutral Bay
3+Beds, 2 Bath, 1+ Parking
Budget ~ $4.5m- $6m
Lifestyle location – close to amenities
Pool desirable
Northern Beaches
House Brief
Open plan entertainer home located in Fairlight, Manly, Clontarf, Balgowlah Heights
3+Beds, 2 Bath, 1+ Parking
Budget ~ $4.5m- $6m
Lifestyle location – close to amenities
Pool desirable 
Light filled
Eastern Suburbs
House Brief
House located in Rose Bay, Vaucluse, Bellevue Hill
5+ Beds, 4+ baths, 4+ parking
Budget up to $30m
Harbour and/or Bridge views
Renovated, family home
Prefer low side of the street
Westerly or Northerly aspect
Pool
Developer
Mosman, Lower North shore, Eastern Suburbs:
Budget: Unlimited
R3 zoning
Over 500sqm
Duplex sites are ok
Wants to build luxury low rise apartments
View potential is preferred
Short Due Diligence periods
Off-market preferred
Contact: The Premier Home Finders team or Bernadette Brennan & Jillian Cook our Premier Home Finders Buyers' Agents if you have any suitable properties.
Subscribe to Between The Streets our free monthly property newsletter, keeping you across all things Sydney property.