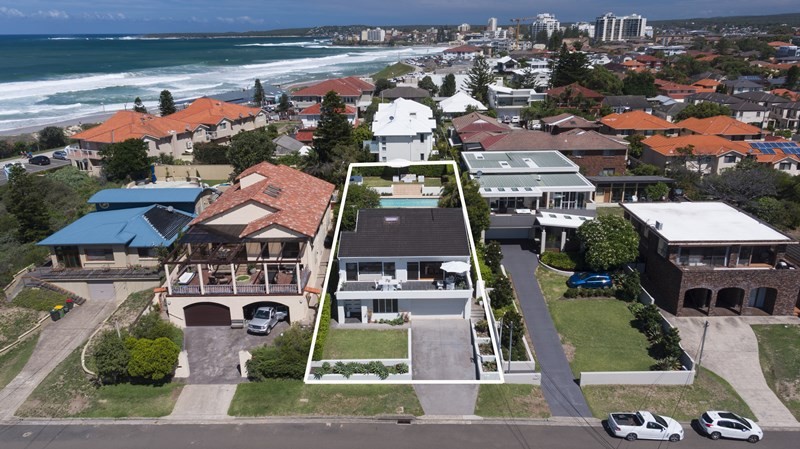 10 Apr

What can you buy for $3m-$3.5m across Sydney?
Sydney Real Estate Auction Results – April 8th, 2017
Property snapshot
Listed auctions:
1154
Reported auctions:
814
Sold:
700
Withdrawn:
51
Cleared:
81%
Total sales:
$760,875,688
Median:
$1,320,000
Source:
Australian Property Monitors
Sydney had a bumper weekend of property auctions with 1,154 properties  going under the hammer and 814 of them selling – an 81% clearance rate. This was a big spike up on the previous week's 800 listings. This was the last opportunity for a few weeks for sellers to get their properties on the market due to the school holidays, Easter long weekend and Anzac weekend.
Rather than looking at the top sales this week, I thought I'd drill down and look at what $3m-$3.5m buys you across Sydney. You won't be surprised that it varies significantly depending upon where you are buying. Some of the suburbs that stood out this week were: Kingsford, Naremburn and Cronulla.
Kingsford, historically an older suburb, is booming with a lot of young people moving into the area. The recent Kingsford house sales have been well above the median suburb price of $2m, so expect to see continued high prices in this suburb. Naremburn continues to be an in-demand suburb for young families who are prepared to pay a premium to move into the area and Cronulla shows that you get a lot for your money in Sydney's southern suburbs.
16 Glenmore St, Naremburn sold at auction for $3.03m. It is a 4 bedroom, 3 bathroom 2 parking renovated home on 435 sqm.
1 Watson St, Putney sold for $3.48m. It is a 3 bedroom, 1 bathroom, 2 parking moderately renovated home on 820 sqm.
16 Strickland St, Rose Bay sold at auction for $3.3m. It is a 3 bedroom, 1 bathroom unrenovated home on 493 sqm.
8 Hume Rd, Cronulla sold for $3.161m. It is a 3 bedroom, 3 bathroom renovated home near the beach on 638 sqm.
16 Murray St, Croydon sold for $3.05m. It is a 5 bedroom, 2 bathroom, 1 parking Federation home on 626 sqm.
8 Paton St, Kingsford sold for $3.007m. It is a 4 bed, 3 bathroom, 2 parking renovated two-storey home on 334 sqm.
1A Wudgong St, Mosman sold for $3.54m. It is a renovated two storey 4 bedroom, 2 bathroom, 1 parking weatherboard cottage on 435 sqm.
As always, feel free to give me a call if you'd like to discuss your property needs.
Bernadette