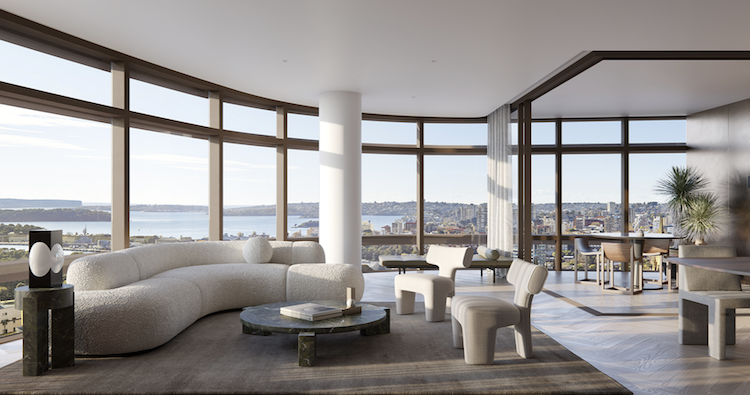 12 Oct

Kurraba Point & City of Sydney Property Reports

In this edition, we turn our attention to Kurraba Point in Sydney's North Shore and the City of Sydney. Both suburbs have experienced a growth in luxury apartments. We explore the new luxury apartment developments that are happening in these two suburbs and highlight the standout September unit sales.

Kurraba Point and the City of Sydney are transforming their property landscapes, with an influx of upscale apartment developments. Kurraba Point, nestled in Sydney's North Shore, is a quieter and more serene environment, whereas the City of Sydney provides an urban and more vibrant environment. The luxury apartments in Kurraba Point often offer residents picturesque water views and a tranquil suburban lifestyle, while those in Sydney's cityscape provide easy access to the bustling CBD, cultural attractions, and a dynamic city lifestyle.
Kurraba Point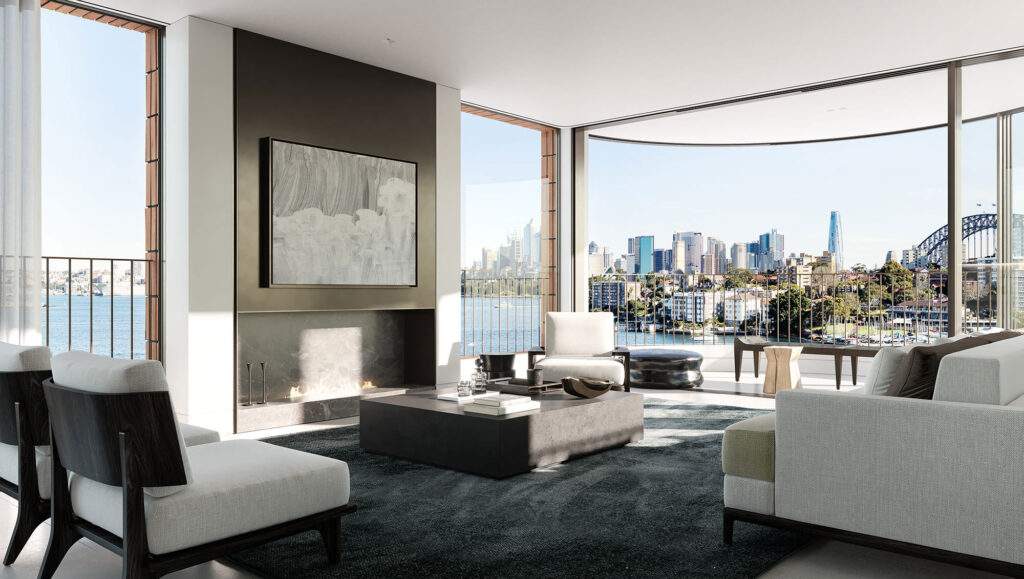 Kurraba Point, an affluent and tranquil suburb, is located on the northern foreshore of Sydney Harbour, just 4 kilometres from Sydney's Central Business District (CBD). Accessible by ferry, this idyllic enclave combines the serenity of waterfront living with close proximity to the heart of Sydney, making it a great destination for those wanting natural beauty and accessibility.
Nestled along the waterfront at the southwestern boundary of the suburb, Kurraba Point Reserve has well-established trees, expansive grassy areas, and 1930s-era stonework. Discreetly tucked away, a well-maintained community garden can be found down a pathway branching off from Kurraba Road.
In Kurraba Point you will find a mix of federation and art deco style properties. There have been a lot of recent luxury apartment developments in the area bringing new life into this quieter leafy suburb.
Some of the most recent developments in the area include: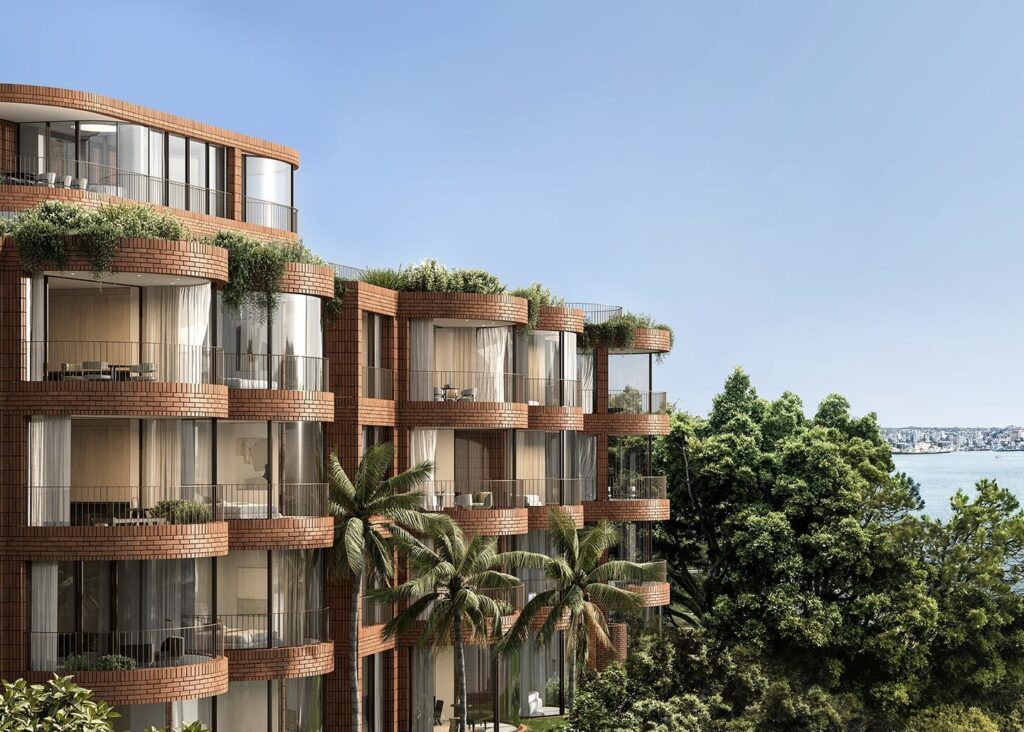 Kurraba Residences from developers Thirdi and Phoenix Property is nearing completion of its new luxury apartments. There is a mixture of 2-3 bedroom residences in the block along with the penthouse. The building pays homage to the art deco architecture of the suburb with semi-circular windows and offers a seamless transition between outdoor and internal spaces capturing views of the Sydney Bridge, Opera House and Botanic Gardens.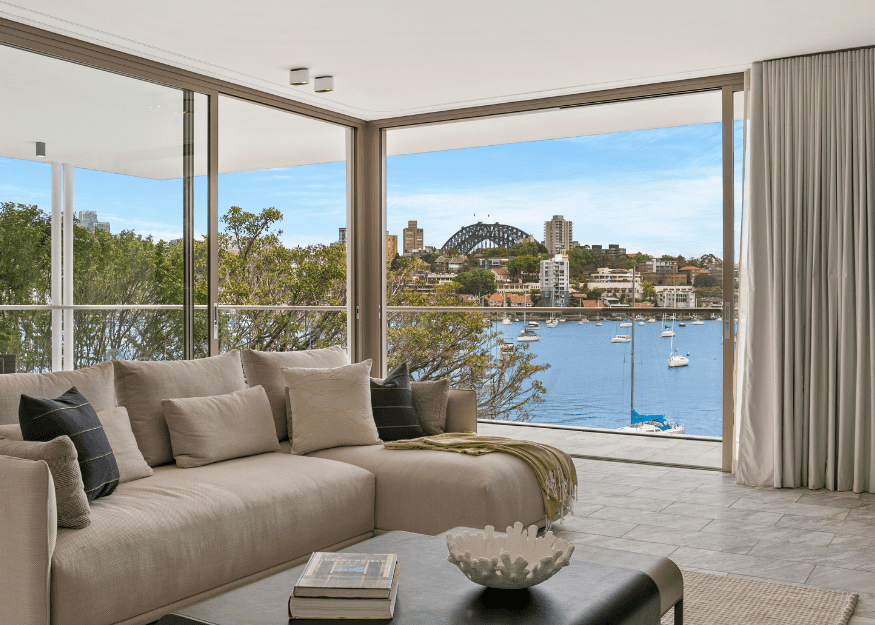 Norfolk Penthouses from Norfolk Developers was designed by award-winning architects PopovBass. These completed single-level luxury apartments have open entertaining areas with panoramic harbour views flowing out onto a terrace. These apartments are just moments away from the Kurraba Point Wharf, a 7-minute ferry ride will take you to Circular Quay. Norfolk Penthouses come complete with their own car lift along with other luxury finishes.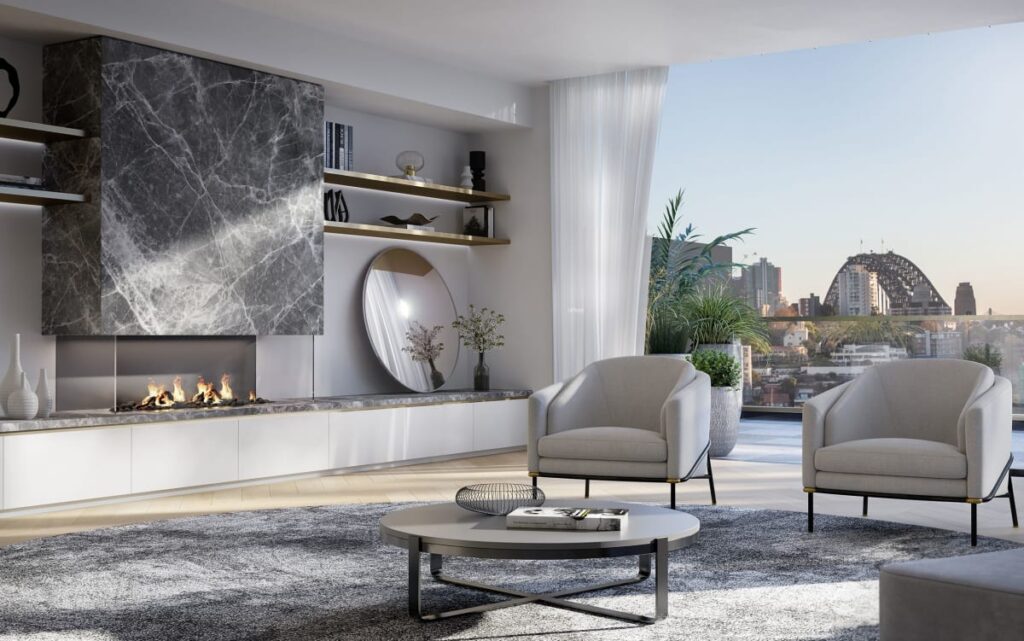 Merrinda by Developers Avance and PBD Architects has started construction on its 5-level apartment block of 14 three-bedroom apartments. With an emphasis on open plan, light and the flow of practical spaces this development's interiors use natural stone and its design is thoughtfully considered to pay homage to the area and heritage buildings within its proximity.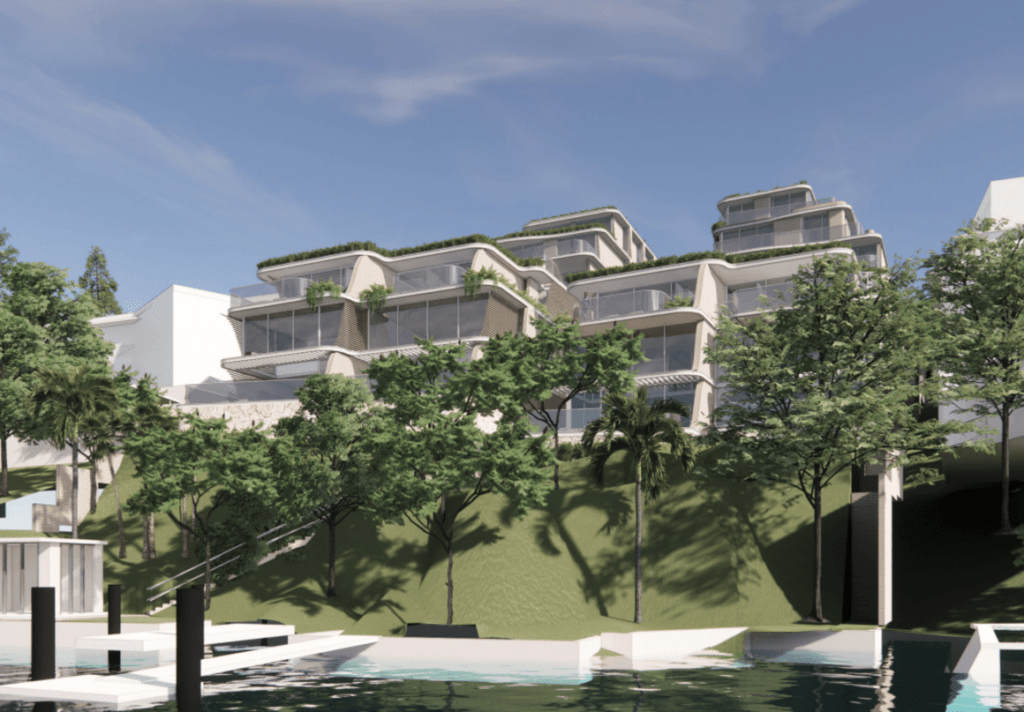 This prime development site in Kurraba Point was bought by Melbourne developer PB & Co. The architects Koichi Takada Architects have focused on sustainability and have incorporated the character of the neighbourhood along with future ways of living in their luxury designs. Sustainability will include solar panels and rainwater irrigation systems as part of the design. Four unique residential blocks will be divided into mid-rise apartment blocks and closer to the water dual occupancy properties, there will be 10 residences in total.
See how the Kurraba Point property market has performed and the top unit sales in September 2023. Within the suburb, units take up 79.6% of all dwellings and for that reason a house report has not been included.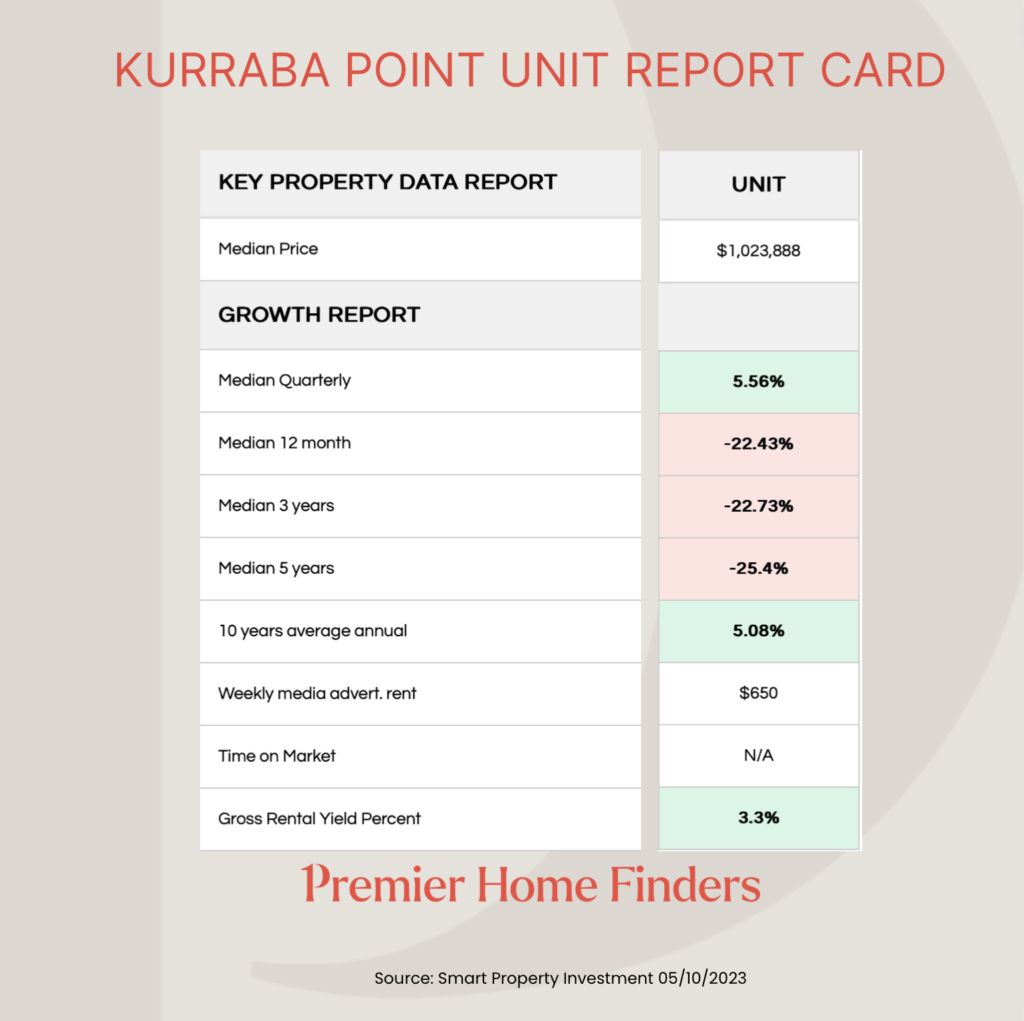 Top House Sale September 2023
Top Unit Sale September 2023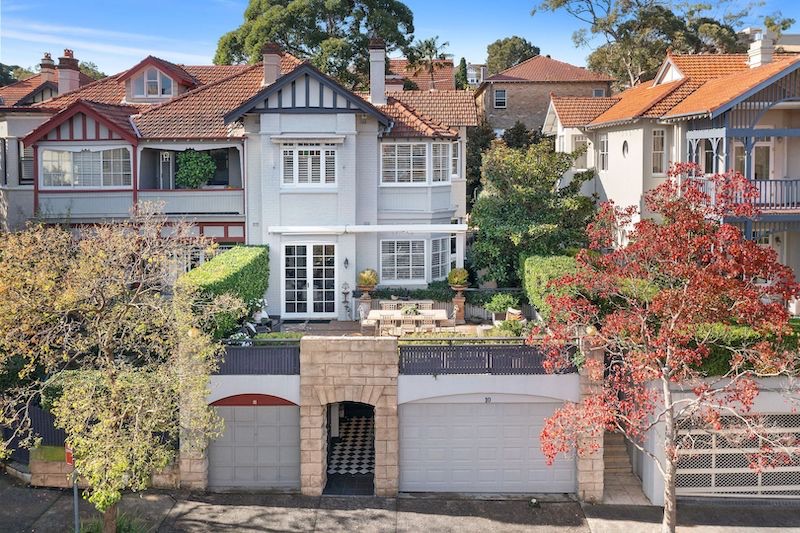 10 Wallaringa Avenue Kurraba Point NSW 2089
Sale Price: $4.850m
Sold By: The Agency
If you are looking to buy in Kurraba Point or on the North Shore contact Bernadette Brennan, Principal and Senior Buyers' Agent at Premier Home Finders.
Sydney City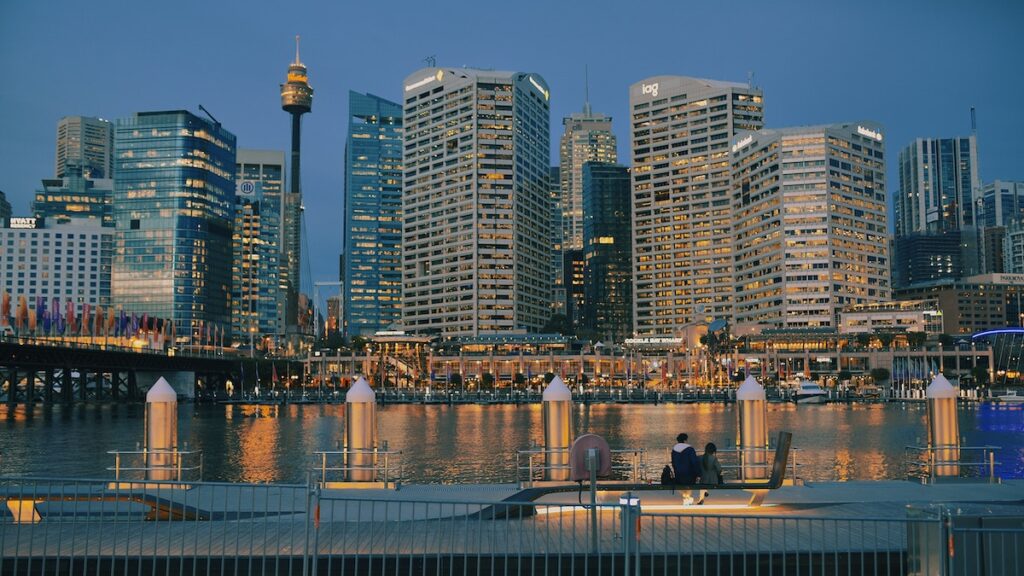 Living in Sydney's CBD offers a unique urban lifestyle. The skyline is dominated by high-rise apartments, showcasing modern architecture and providing awe-inspiring views of the city and its harbor. The influx of residential apartments in the CBD has transformed the area, attracting more residents and creating a vibrant nightlife where the city was once quiet after dark. The emergence of trendy restaurants and cafes now caters to the residents, offering an exciting alternative to suburban living. Moreover, the extensive public transport network, including ferries, buses, trains, and light rail, seamlessly connects residents to various parts of Sydney.
The CBD caters to a diverse array of residents, spanning from young professionals to families and retirees, offering a variety of housing options, from compact studios and one-bedroom units to more spacious family-oriented apartments. Many residential buildings in the Sydney CBD have an array of amenities, including fitness facilities, swimming pools, rooftop terraces, concierge services, and secure parking, further enhancing the easy living lifestyle. The CBD's property market offers a broad price spectrum, with luxury apartments commanding premium rates and smaller units providing more affordable alternatives. Strata levies in buildings with a lot of amenities in the CBD are often high.
Luxury apartments featuring stunning views are obtaining exceptional prices. In 2022 the top property sale in Sydney was One Circular Quay Sub Penthouse which sold for $70m. The city continues to undergo its transformation as it tries to meet the growing demand for these types of properties. Below are some of the developments helping to reshape the property market in the CBD.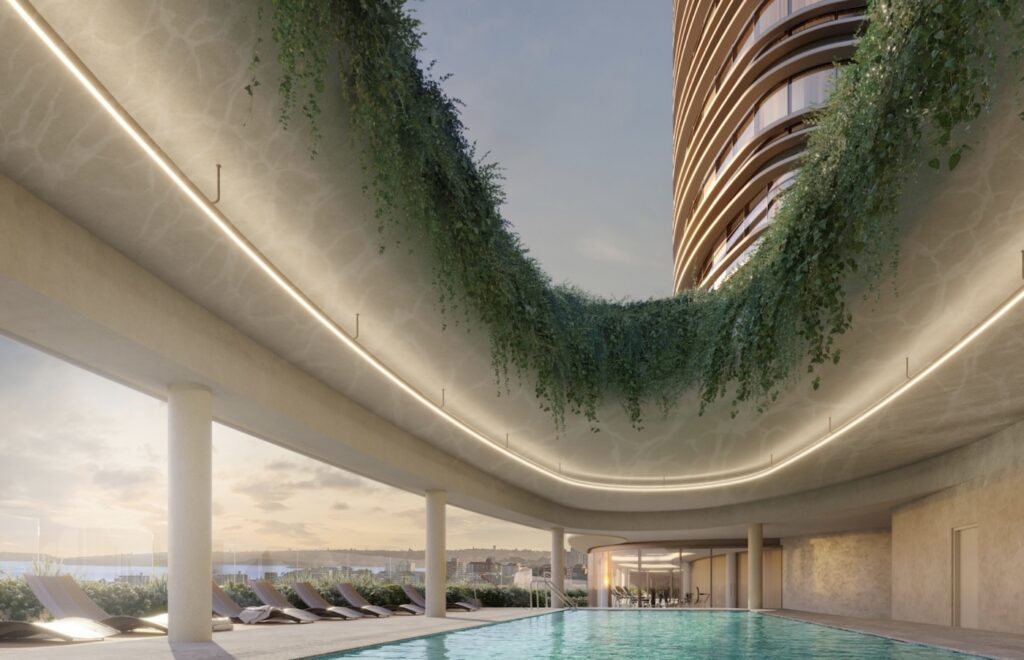 111 Castlereagh Street, Hyde Park developed by Cbus this apartment building is right in the heart of Sydney's fashion district and is currently under construction. With lifestyle at the forefront of the design, there will be 98 bespoke residences, wellness spaces and views overlooking Hyde Park and the harbour.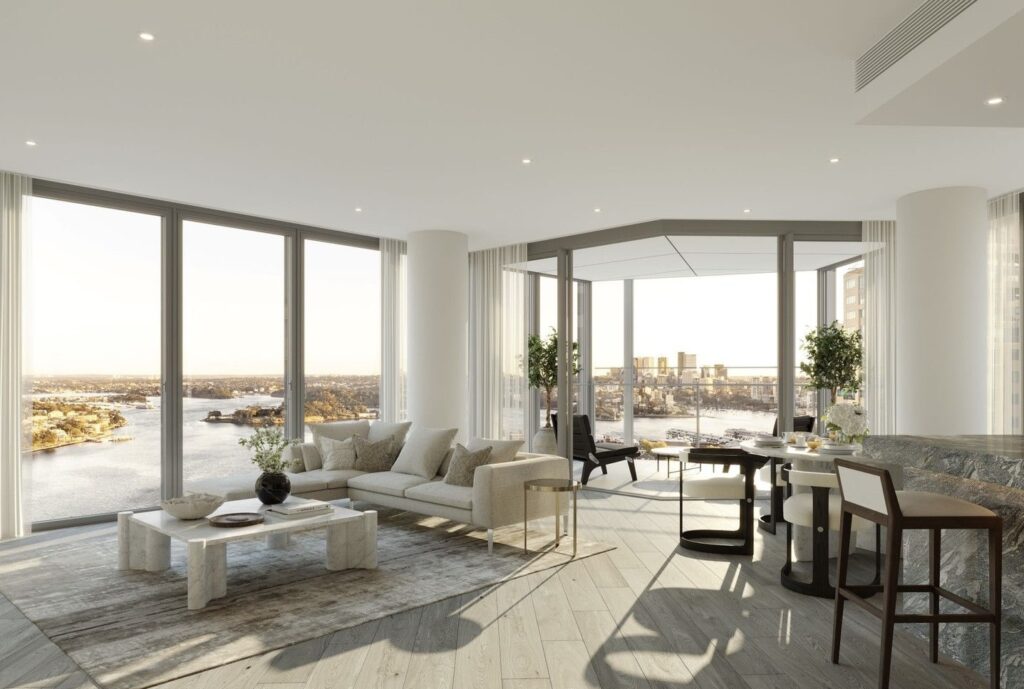 There are three towers that comprise One Sydney Harbour. With the first nearing its completion all three towers are due to be completed by 2025. Designed by Pritzker Prize-winning architect Renzo Piano, alongside leading interior designers Daniel Goldberg and Chris Darling, over 90% of apartments have been sold across the three buildings. With a record sale of $140m paid for the penthouse and sub penthouse below, making this sale the most expensive residence in Australia.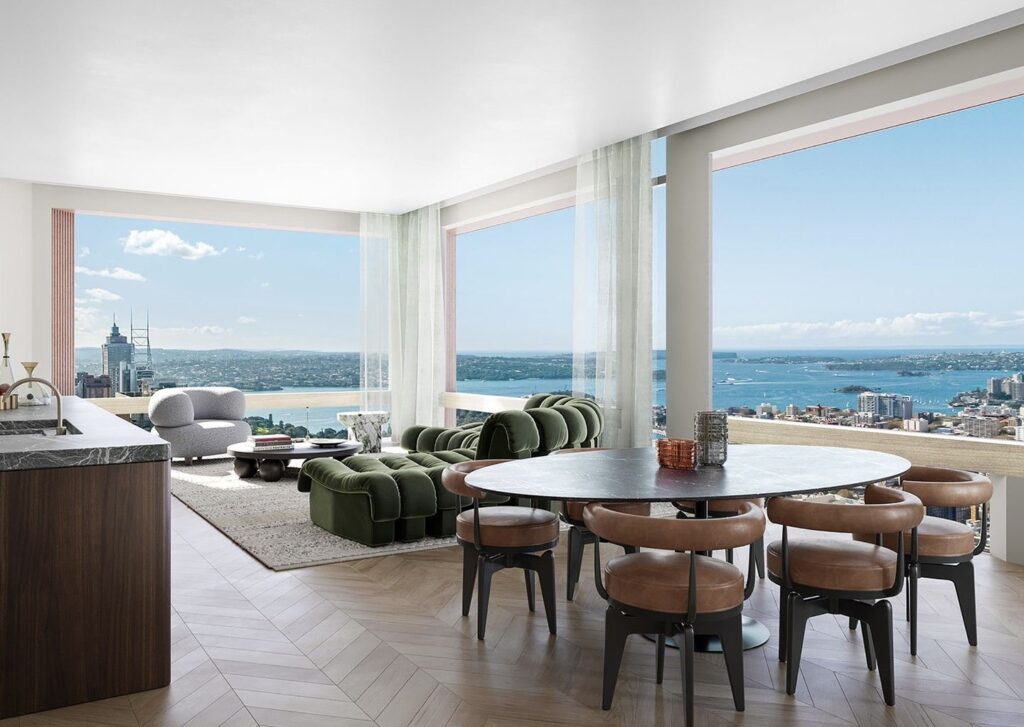 Hyde Metropolitan is located on Liverpool Street in Sydney. Designed by celebrated architect Candalepas Associates this building with 168 luxury residences will be commencing construction this year. Wraparound views, wellness areas and winter gardens are all part of this luxury living development. Due for completion in 2028.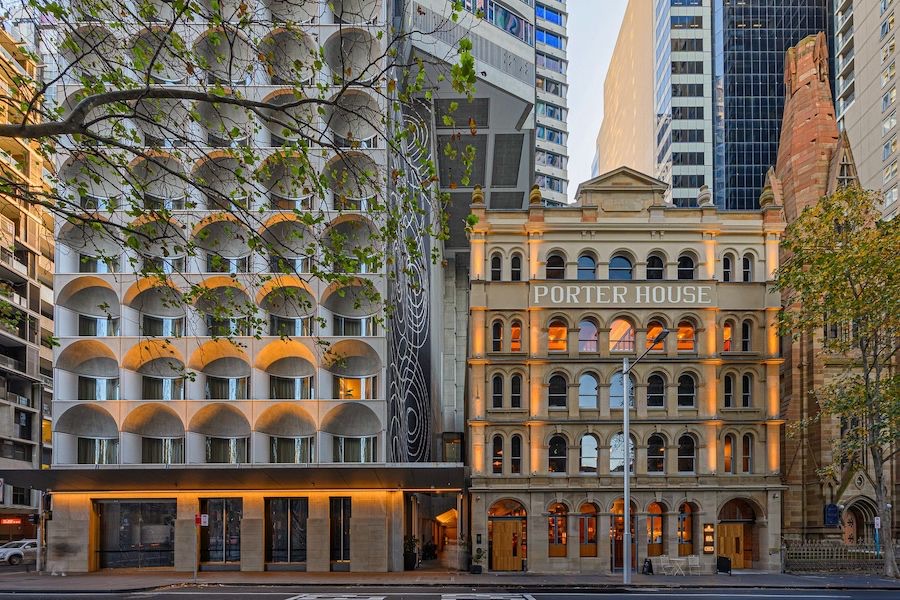 Castle Residences is a collaboration by award-winning architects Candalepas Associates, interior designer Studio Aria and developer United Development Sydney. This recently completed luxury apartment block is situated above the historic luxury Porter House on Castlereigh St. The 131 luxurious Manhattan-style residences have free-flowing living spaces with all the convenience of a boutique hotel including a business centre, concierge and 24-hour security.
Living in the Sydney CBD provides residents a cosmopolitan lifestyle, with a wealth of dining options, cultural attractions, theatres, museums, and recreational activities right at their doorstep. This vibrant atmosphere and appeal have led to an increase in demand for luxury apartments in the City of Sydney.
Below our property report card shows how property has performed including the top sales for September 2023. There were no houses sold in September as 97% of this suburb is made up of units therefore a house report card has not been included.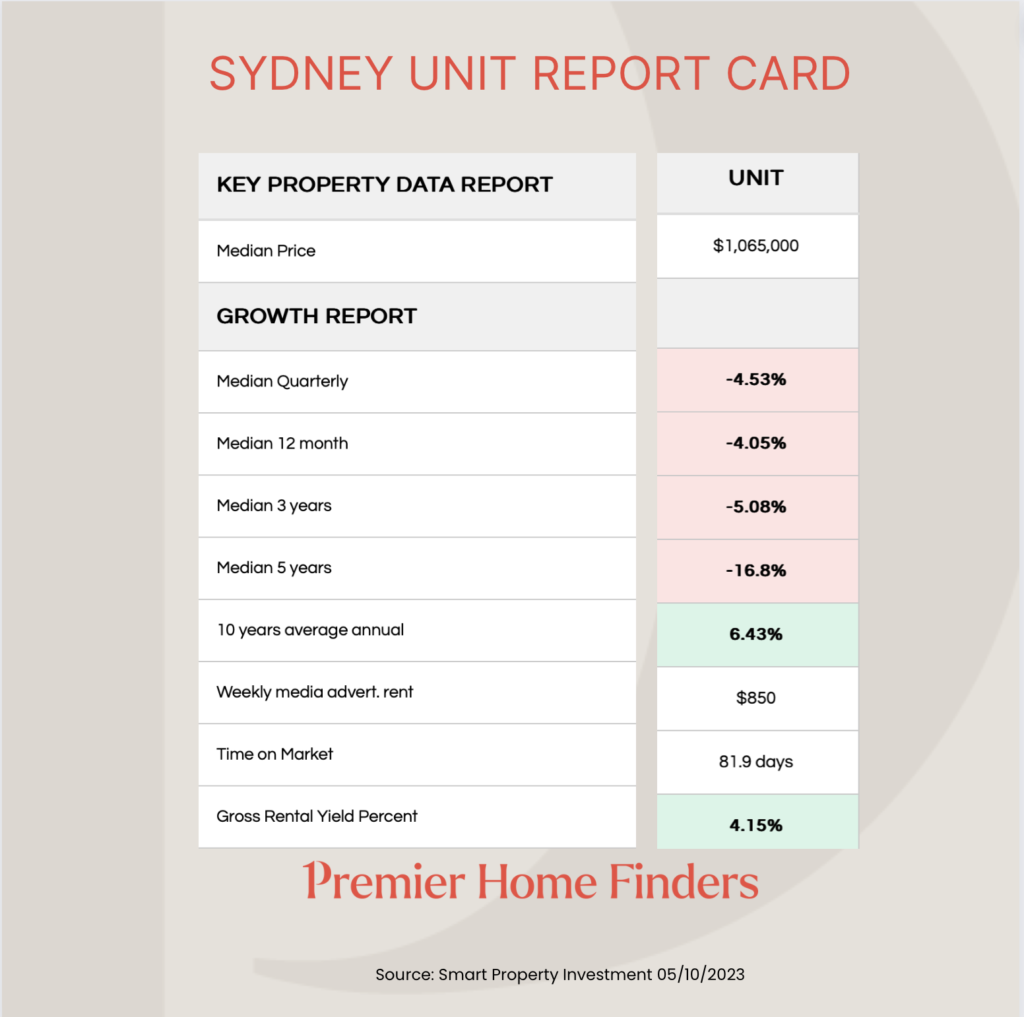 Top Unit Sales September 2023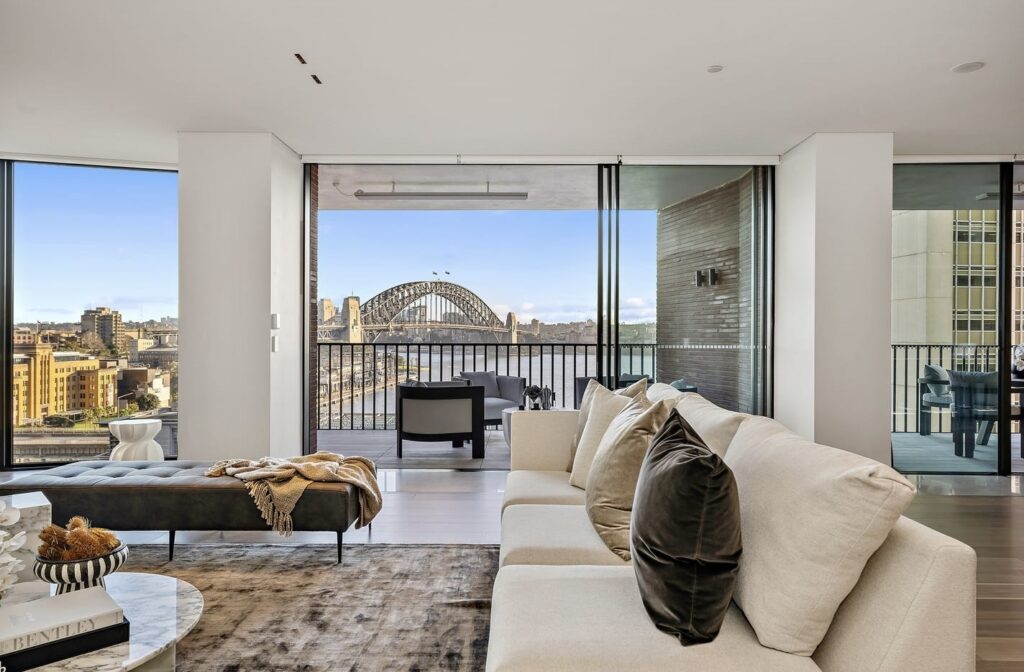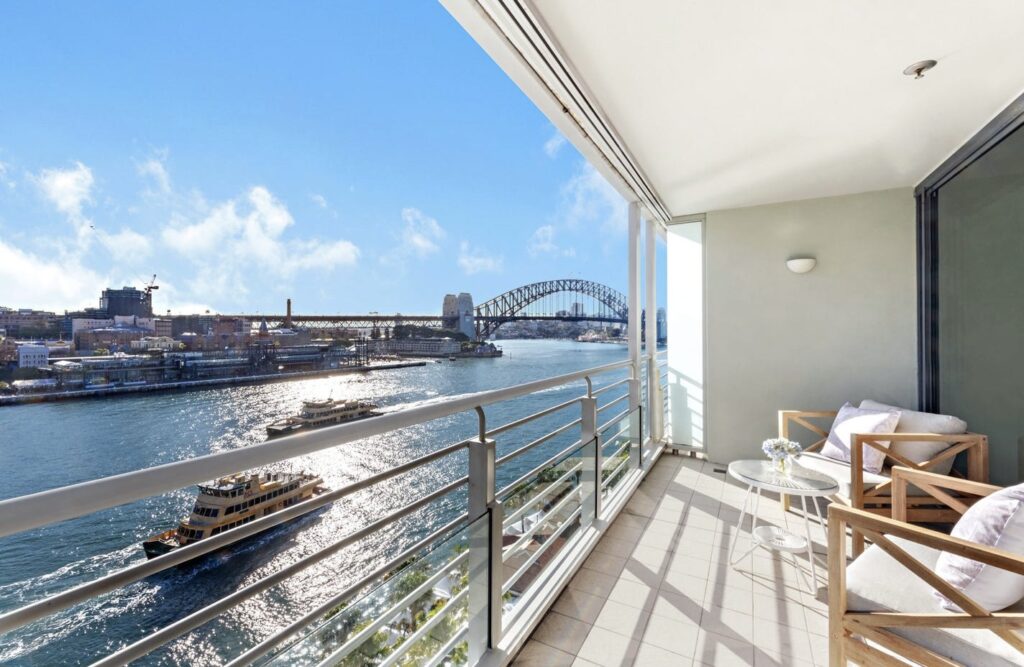 Contact Jillian Cook who is our expert buyers' agent for more information about buying in Sydney CBD and surrounding Eastern Suburbs.
Read our helpful questions to ask a developer when buying a newly completed or off-the-plan luxury apartment.
Join our community and Subscribe to Between The Streets keeping you across all things Sydney property.
*Feature Image: 111 Castlereagh Street luxury apartments – Source Domain