13 Sep

Vaucluse & Castlecrag Property Reports

In this edition, our spotlight is on the suburbs of Castlecrag, situated on Sydney's North Shore, and Vaucluse in the Eastern Suburbs. We delve into the real estate performance in these two suburbs over the past 12 months and highlight the top house and unit sales.

Vaucluse and Castlecrag are both lovely waterfront suburbs, each with its own unique charm and allure. Vaucluse offers an exclusive lifestyle with proximity to high-end dining and social amenities. Comparatively, Castlecrag provides a more tranquil lifestyle. Residents and families appreciate the bushland reserves, water access and a strong sense of community.
Vaucluse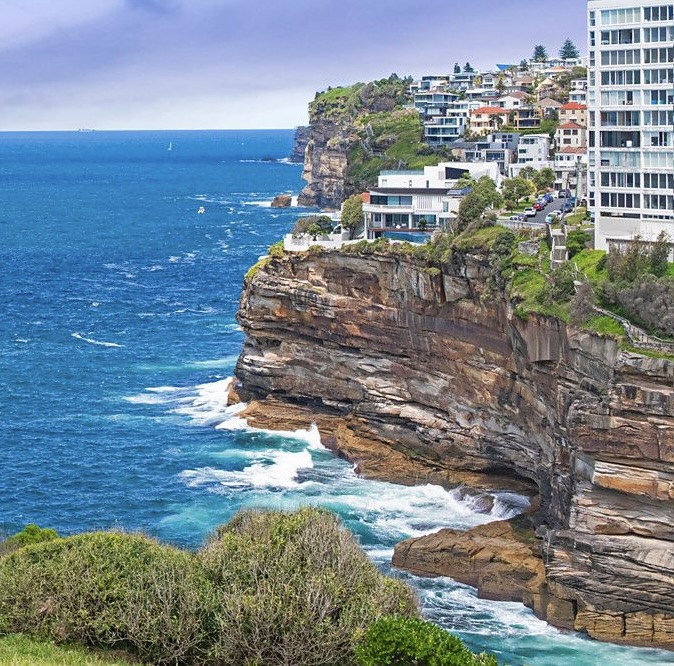 Nestled along the stunning coastal cliffs of Sydney's eastern suburbs, Vaucluse is an affluent and prestigious suburb known for its luxurious living, panoramic ocean views, and historical significance. It boasts some of the most opulent real estate in Sydney, with grand mansions and elegant homes gracing its tree-lined streets. Many of these residences offer breathtaking vistas of Sydney Harbour, making it a prime location for those seeking an exclusive waterfront lifestyle. Vaucluse's lush parks and gardens, such as the famous Vaucluse House and Nielsen Park, provide residents with ample opportunities to enjoy the outdoors, while its proximity to pristine beaches like Watsons Bay and the Sydney Harbour National Park enhance its appeal.
Vaucluse is also steeped in history, with landmarks like Vaucluse House, a heritage-listed mansion dating back to the 19th century. Additionally, Vaucluse offers access to excellent schools making it a desirable place for families and individuals alike.
See how the Vaucluse property market has performed and the top property sales in August 2023.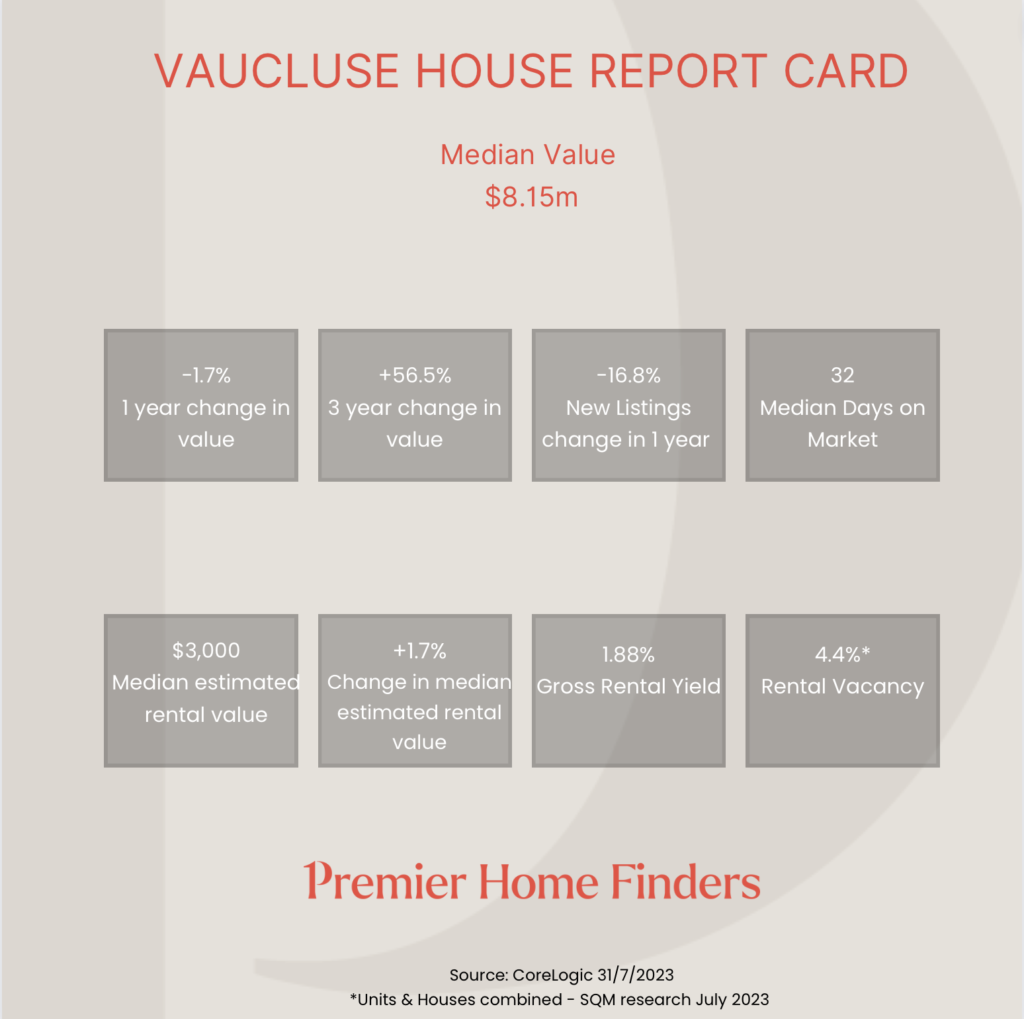 Top House Sale August 2023
Top Unit Sale August 2023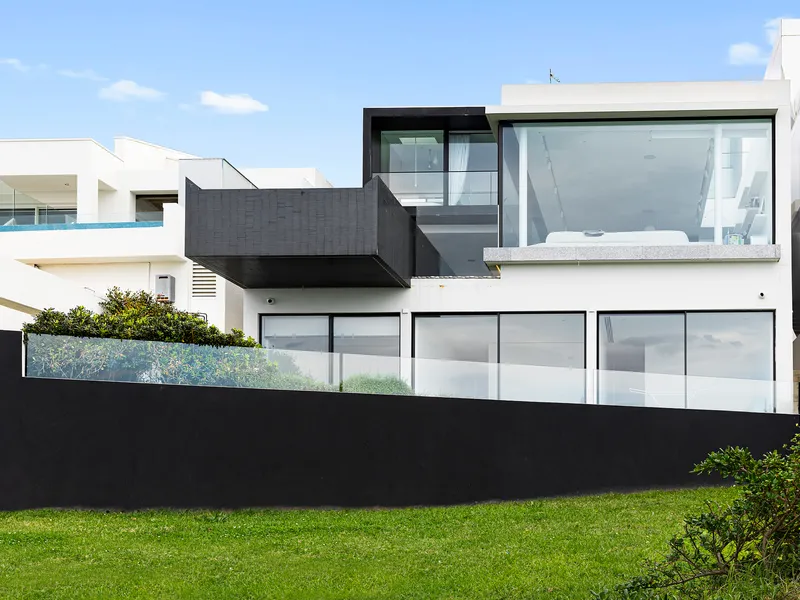 Contact Jillian Cook who is our expert buyers' agent for more information about buying in Vaucluse and surrounding Eastern Suburbs.
Castlecrag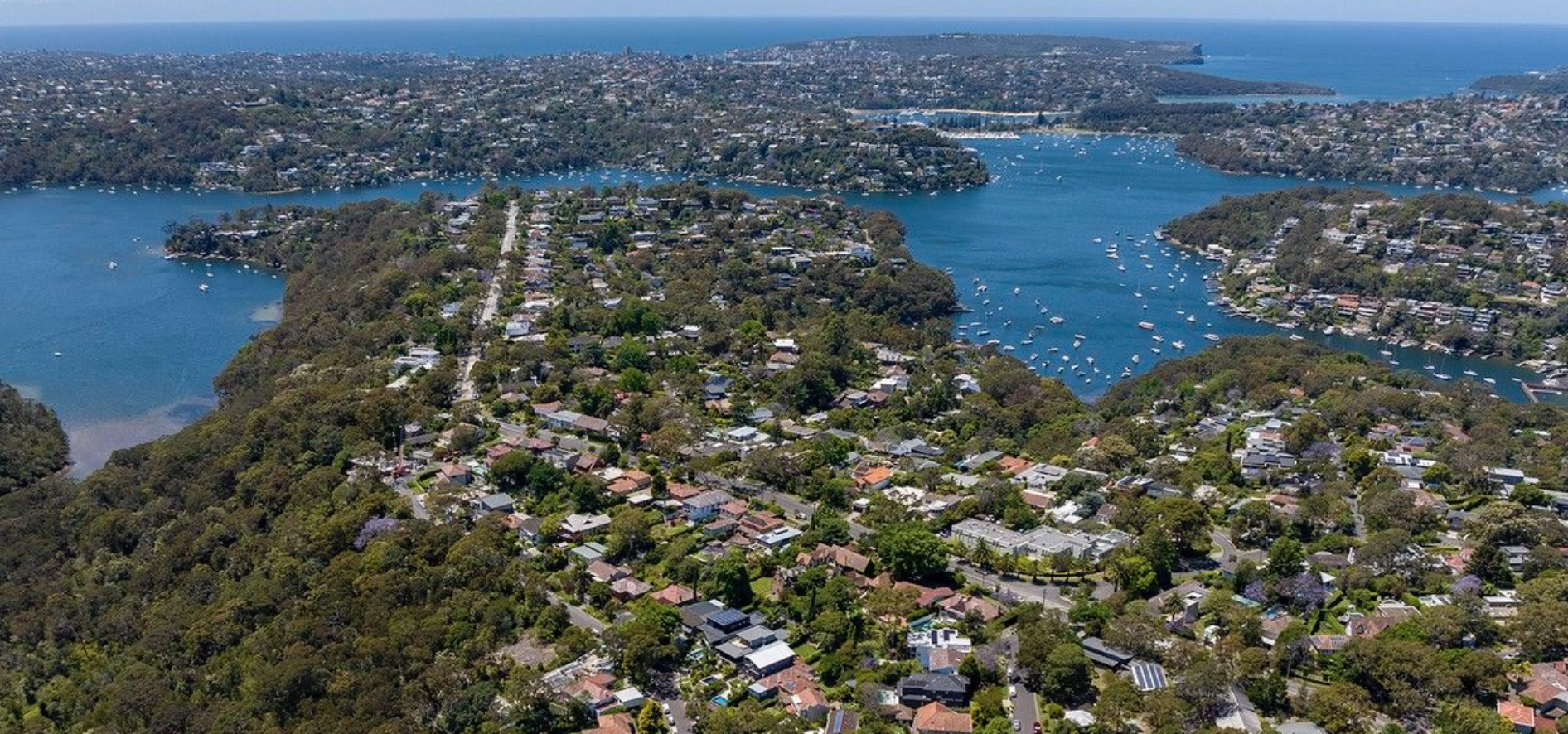 Castlecrag is a tranquil suburb nestled on the lower North Shore of Sydney. It is renowned for its unique architectural heritage and natural surroundings. Designed by the visionary architect Walter Burley Griffin, Castlecrag showcases the iconic "Knitlock" style, characterized by sandstone construction and an emphasis on blending seamlessly with the environment.
The suburb's winding streets lead you through lush reserves and bushland, providing a serene and picturesque atmosphere. It enjoys a stunning waterfront location along Middle Harbour, offering stunning water views and opportunities for recreational activities like kayaking and boating. Castlecrag's strong sense of community is evident in local events and gatherings. Residents can enjoy the conveniences of the Castlecrag Village shopping precinct and have access to quality schools. Castlecrag is popular with families and individuals seeking a peaceful lifestyle while staying connected to Sydney's central business district.
In Castlecrag you can expect to find large family homes most likely over more than one level. The suburb is almost entirely comprised of free-standing homes representing 97% of all properties in this area. Waterfront properties continue to attract buyers due to their spectacular harbour vistas set among natural surroundings. In August, Castlecrag had a surge in property listings with 47 homes listed. This was up from 28 homes listed in July and August had the most listed properties for this year.
New developments in the area include the proposal for a shopping village with shop-top housing units at 100 Edinburgh Road in place of the existing quadrangle. This would provide 53 apartments with a mix of 3% one bedroom, 55% two bedroom, and 42% three-bedroom units. In a suburb with few apartments this could be an attractive option for downsizers wanting to stay within the suburb. The redevelopment of the shopping precinct will add further appeal to Castlecrag.
Below our property report card shows how Castlecrag property has performed over the last 12 months including the top house sales for August 2023. There were no apartment sales in Castlecrag to report.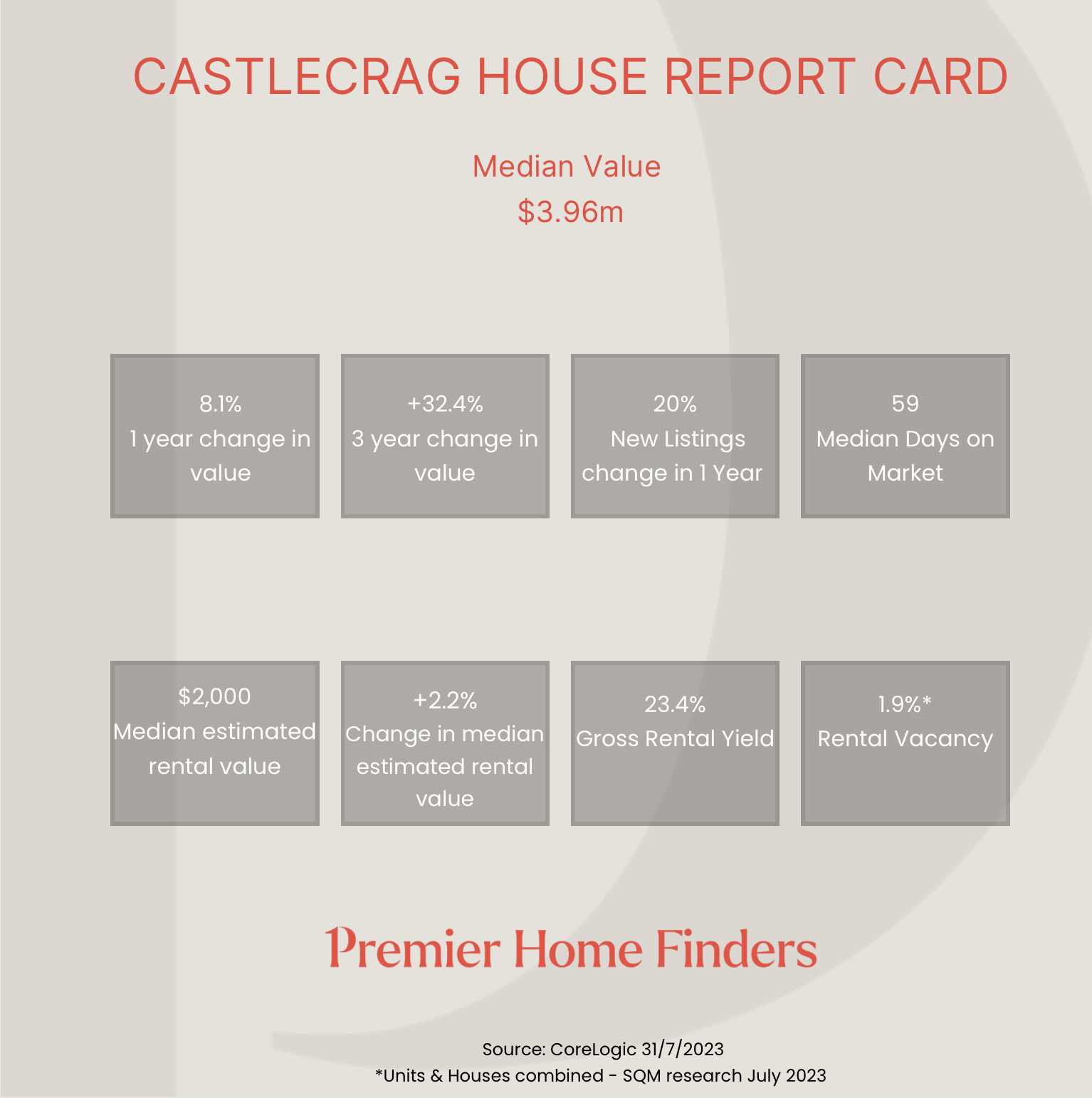 Top Home Sales August 2023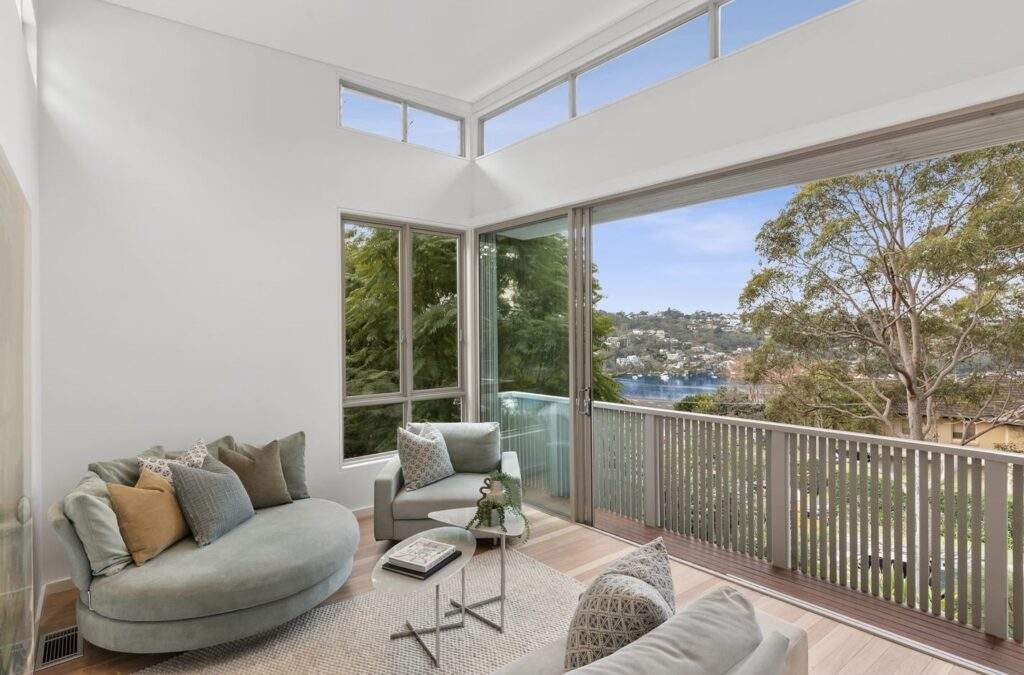 303a Edinburgh Road, Castlecrag, NSW 2068
Sale Price: Undisclosed
If you are looking to buy in Castlecrag or on the North Shore contact Bernadette Brennan, Principal and Senior Buyers' Agent at Premier Home Finders.